E-Commerce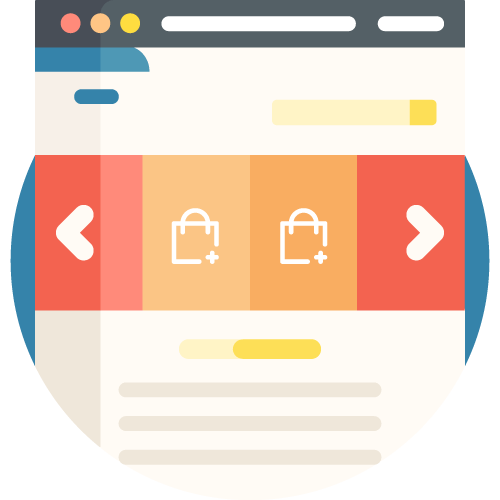 e-Commerce is an increasing need in today's world, as more users deviate to shopping online than in physical stores. At Oangle, we understand your e-Commerce needs and can come up with perfect digital solutions that best suit your business.
Why Should You Have an Outstanding E-Commerce Web Design?
With more than 90% of global internet users purchasing products online (OptinMonster), having a good online store can help you boost your sales and generate revenue. Our experienced team can work closely with you to increase your digital marketing and help you bring in more sales.
The e-Commerce scene in Singapore is becoming increasingly competitive, as online shopping gets progressively more popular. It is projected that e-Commerce will generate $4.5 trillion in sales globally by 2021. Hence, having an exceptional online store in Singapore can help your business stand out compared to your competitors. As a web development company, we pride ourselves in building quality websites that achieve marketing goals for our clients. We can help you create an engaging online store that automates your processes and reduces backend admin support needed.
The top reason that people choose to shop online is their ability to shop at any time of the day (KPMG). With an online store, we can always provide your customers with access to your products. Our team can help you create an e-Commerce store that bolsters your brand identity, increases your business productivity, and lowers your costs. We can help you launch an online store that is available to your customers 24/7, freeing yourself to focus on your business.
At Oangle, we find WooCommerce to be the best solution for our clients who want to build their own e-Commerce store. WooCommerce uses WordPress's content management system and turns it into a functional e-Commerce website. Thus, we can help you leverage WordPress's amazing content management system to build you a fully functioning online store. We can also help you build an online store that can be greatly customised based on your preferences. Subsequently, you can take full control of the e-Commerce website and personalise it according to your needs.
Take control of your brand's identity in the online marketplace by managing your very own e-Commerce store today. Have a chat with us if you'd like to know more about how e-Commerce can bring your business to greater heights.