EMAIL
MARKETING
(EDM)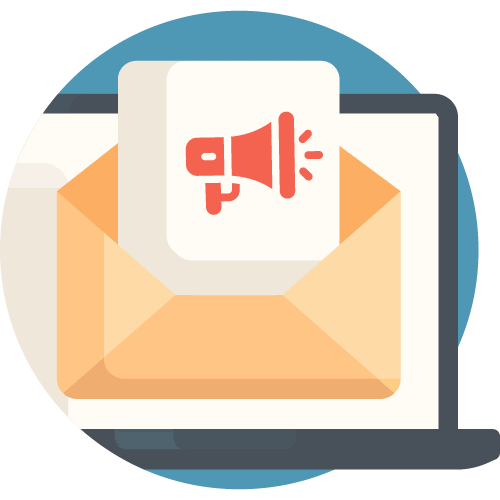 Email marketing remains a crucial part of marketing strategy as an efficient way to build stronger relationships with one's customers. Email marketing allows businesses to consistently stay in touch with existing customers, keeping them informed and even customizing the marketing messages accordingly, or reach out to potential customers and establish a relationship. In fact, marketers who use segmented email marketing campaigns noted as much as 760% increase in revenue, and there can be an expected ROI of over 4000% (DMA, 2019).
Oangle can help you reach out to your customers effectively through email marketing with strategically organized information and engaging and interactive content. As a provider of both web development and graphic design services, we can help you achieve your email marketing objectives, be it through designing stunning EDMs (Electronic Direct Mails) or integrating email marketing tools with your website. With our experience serving a wide range of clients coming from various backgrounds as well as our experience with Branding and Corporate Identity, you can rest assured that the email marketing solutions we provide will be targeted and tailored to your needs and requirements, adding on to a holistic experience for your customers while remaining effective to your business's growth.
Email marketing software allows for easy and flexible management of email subscription lists and the launching of email campaigns. As the email marketing industry continues to grow, features such as A/B testing, automation and personalization are crucial for those looking to engage with an increasingly diverse audience. Oangle strives to help your business grow by designing stunning EDMs to engage your customers better, or by choosing the most appropriate tool for integration with your website. Having worked with various email marketing tools out there (e.g. MailChimp, SendGrid, Mailgun), Oangle definitely has the expertise to deliver a reliable email marketing solution. 
Looking to engage your customers more consistently and effectively? Be it an integration of email marketing tools with your website or designing of EDMs, Oangle has the experience and skill set to provide you with the support and solutions you need. If you would like to find out more about how we can help with email marketing, we are more than happy to have a chat with you.