Interactive
Web
Development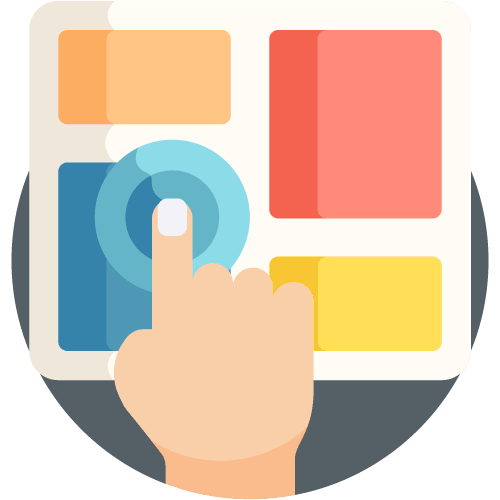 Many years ago, the term Interactive Web Development referred to Macromedia Flash websites, or pages made up of gif composites.
Today, advancements in web technology make it possible to integrate higher levels of interactivity into your websites. This makes your site more interesting and appealing to users.
WHAT IS INTERACTIVE WEB DESIGN AND DEVELOPMENT?
A website with interactive web design is one where visitors can communicate and interact with elements in it.
Websites are no longer just platforms for information and transactions. They have become more user-oriented, using a more interactive interface to guide users to clear and simple goals.
Interactive web development can take on many forms. These can range from simple functions to complex features.
Oangle is skilled in interactive web design and development in Singapore. We are experienced in developing websites that clearly fulfil clients' goals. This could include collecting leads, increasing conversions or increasing user engagement.
ELEMENTS OF INTERACTIVE WEB DESIGN
There are many creative design services in Singapore, but not all of them are skilled in interactive web development. If you need a website revamp in Singapore, maybe you can consider adding some interactive web design features.
There are many ways to add interactive features onto a website.
Gamification – This is a common form of interactivity that works well on websites. Users can enter contests or quizzes, answering questions with scorekeeping. This culminates in their ability to share their experiences with their friends on other platforms. In addition, other mini-games are also possible on web browsers, like Google's dinosaur game on Chrome browsers.
Click/Hover Interactive Elements – Elements that change or animate upon user action, like a click or mouseover, can go a long way into keeping users engaged in your content.
Forms – Forms are more commonly seen as a means to contact the site owner for enquiries, but they can also be used for other means. For instance, an interactive site could ask for a visitor to fill up their first name, then refer to them by this name throughout the site. This helps to establish a more personalised experience with the visitor, increasing user retention.
Videos – Videos are not as effective as any of the methods above. However, these are also useful as an interactive technique. Video thumbnails can compel users to click on them to watch them.
HOW WILL I BENEFIT FROM INTERACTIVE WEB DESIGN?
The main objective of interactive web design, or interactive web development, is improving the on-site User Experience (UX). This allows users to reach desired goals.
Some clear benefits include:
Helps with Viral Digital Marketing strategies
Lower Bounce Rates
Higher User Retention
Fewer unfinished transactions
Ease of access to information
Reduced time burden to complete goal
SOME OF OUR INTERACTIVE WEB DESIGN AND DEVELOPMENT PROJECTS
Here at Oangle, we pride ourselves in being experts in all kinds of interactive websites. Check out our Fablab for some of the interactive web design and development projects that we have done recently.
In celebration of Chinese New Year, we created this minigame, where players can choose from 4 categories (Love, Health, Wealth and Fortune) and receive a witty fortune. This game consists of hover effects and small animations.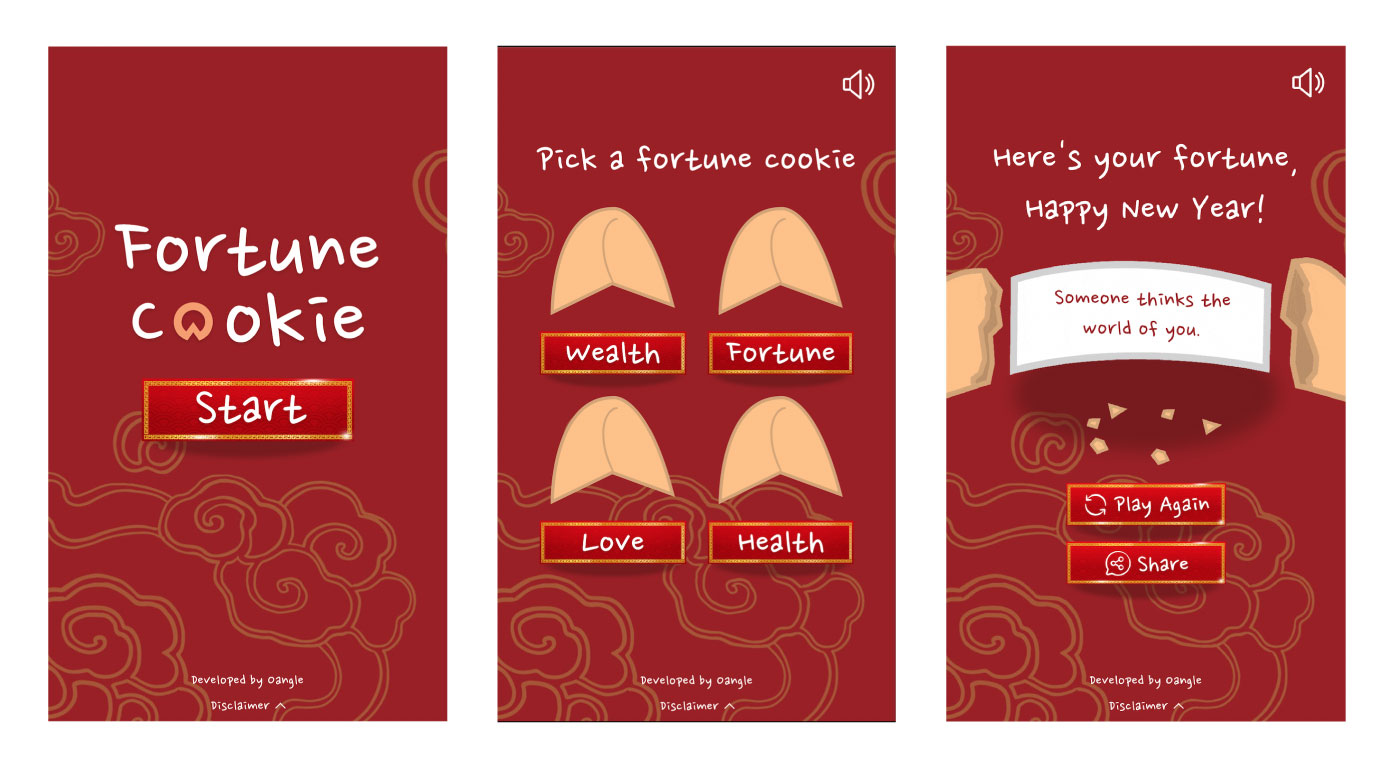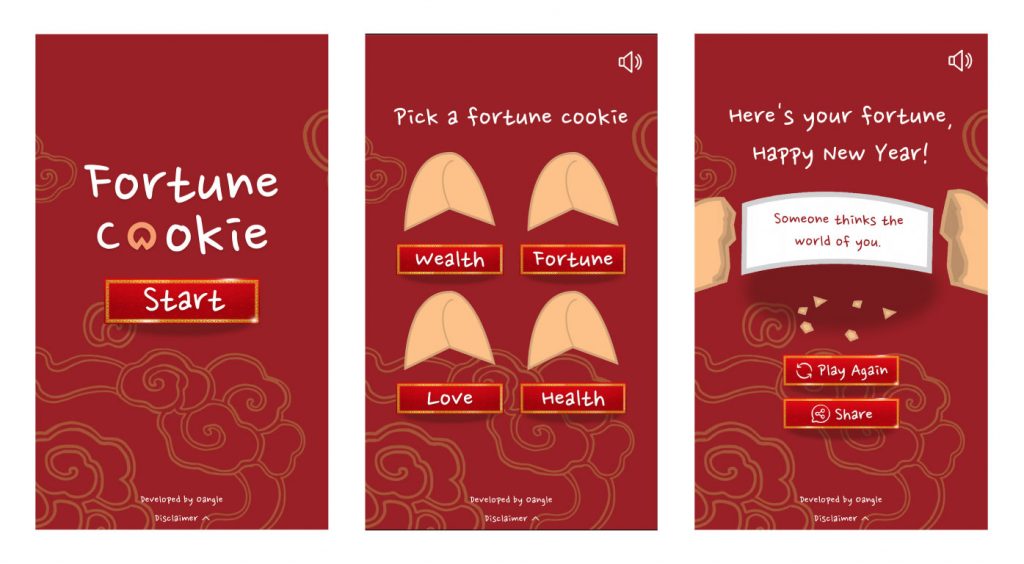 For Easter, we designed and developed this webpage, where users can choose from a range of tools and templates to paint their own Easter egg. They can then add their name and save it as an image.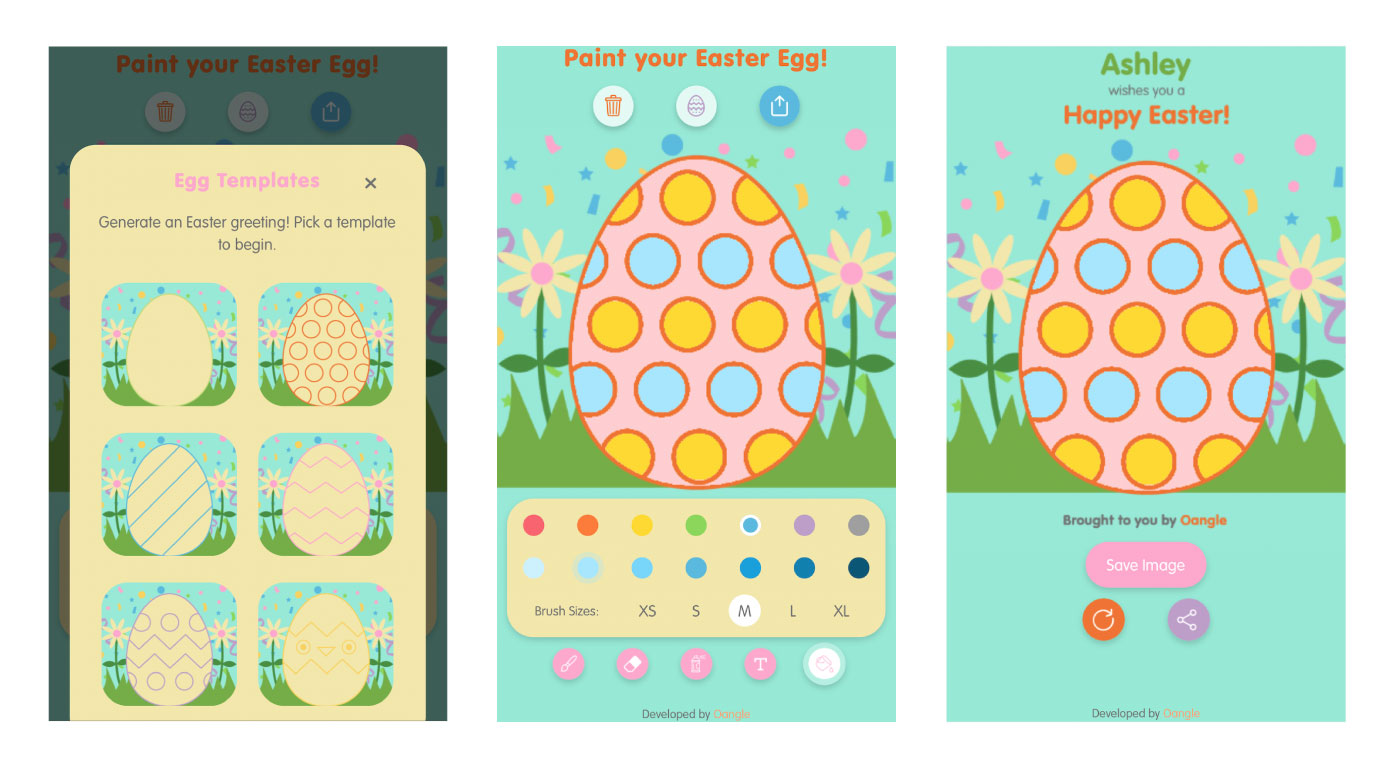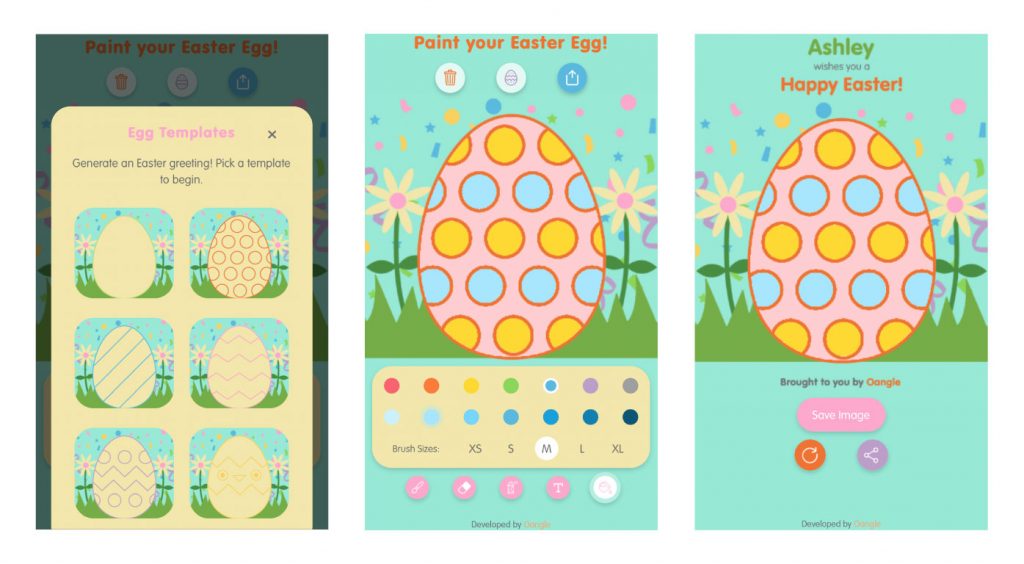 BUILD YOUR OWN INTERACTIVE WEBSITE NOW!
Do you already have an idea of the kind of interactive element or feature that you want your site to have? Be it a campaign page, or a compelling about page, Oangle has the skillset to transform your ideas into reality. We are experienced in all kinds of digital and creative graphic design services in Singapore. One of the services we provide is website revamps in Singapore. Drop us a line and we will be more than happy to chat about it.