Web
Development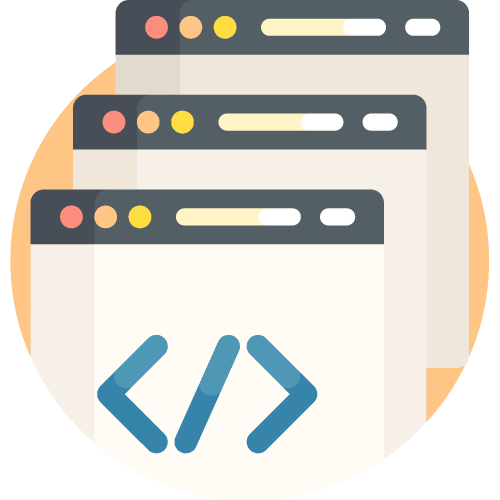 As a Web development company in Singapore, we pride ourselves in building quality websites. As web designers, we believe in building our own websites. We use a variety of coding languages and Content Management Systems (CMS) to develop the different types of websites that we build. In doing so, we ensure that our clients' varying interests and needs are met. We believe in using web technology to improve the efficiency, productivity and efficacy of each business, and we are able to develop custom-made solutions for every use-case.
Want a website that you can update on your own in future? We specialise in WordPress web development. Want a quick and simple website developed for your business, but don't want to pay for a WordPress CMS? We build web development projects on HTML as well. We are a web development company that strives to provide advice and solutions that balances our clients' circumstances and requirements.
We also specialise in building interactive websites, where animations and gamification helps websites to come alive. Interactive elements can help brands to stand out, and they also help encourage users to fulfil marketing goals of the website.
A PROFESSIONAL, EXPERIENCED AND RELIABLE WEB DEVELOPMENT COMPANY FROM SINGAPORE
At Oangle, we offer a one-stop solution to all your web development needs in the short and long term. Need a quick fix for an already existing website, or a complete revamp of your existing website, or create a net-new website? We offer solutions that not only meet your current needs, but also your future needs. As more browsing devices enter the market, we also place a strict emphasis on web quality assurance (QA). Oangle tests more devices and screens than most of our competitors.
Quality web development is our passion. If you'd like to find out more about how a website can help your business to soar, we would be more than happy to chat about it.
Apart from Web Development, Oangle also specialises in other services, from interactive web design, Search Engine Optimisation (SEO) and we also offer creative design services. If you're looking for such web-related services in Singapore, you've come to the right place. Contact us to find out more today!