What WordPress Web Design Can Do For You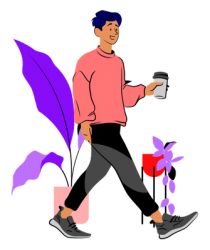 Stronger branding
Your website is an important element of your brand identity. It needs to evoke the right style and messaging. A well-designed site will give users a better impression of your brand.
Increased user satisfaction
A user-friendly website will help users find what they are looking for easily. A good user flow will minimise users' frustrations and increase their satisfaction.
More conversions
Happy users will turn into satisfied customers. When users have a pleasant experience browsing your site with strategically-placed CTAs, the chances of them converting are higher.
Easy updating
As a powerful and widely-used Content Management System (CMS) platform, WordPress allows admins to update and edit content on the site with ease.
Client-focused WordPress Web Design Process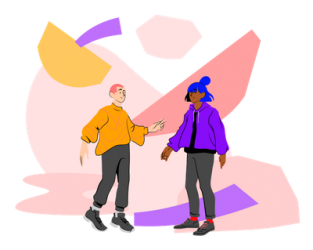 Contact
Drop us a line
Reach out to us via the form at the bottom — whether you're looking for a quote, a chat or just want to find out more about our services, we'll be happy to assist!
We'll get in touch with you
Hang in there while we get back to you as soon as we can.
Understand
Kick-off meeting
To understand your needs better, we will schedule a virtual or physical meeting with you.
Goals and requirements
We'll listen to your goals and preferences and suggest solutions that best suit your needs.
Initial content
Any starting content you have will be useful in aiding the start of the project — like your logo or a short writeup about your company.
Ideate
Look and feel
Based on your goals and preferences, we'll search for suitable styles or templates.
Feedback
After coming up with several design directions or wireframes, we'll show them to you to get your preference and feedback.
Build
Development
Depending on your budget and needs, your site will either be built via custom HTML or a visual composer such as Elementor, along with any interactive elements you may want.
Content Population
At this stage, we will require all your content and will help to populate it onto the site.
Test
Quality Assurance (QA) Testing
We put all our websites through an extensive testing procedure, where we check for styling and functional issues across multiple browsers and devices.
Bug Fixes
Any issues spotted will be fixed to ensure your users will have a seamless, bug-free browsing experience on your site.
User Acceptance Test (UAT)
A staging link to your site will be sent to you for checking and final feedback.
Launch
Living the site
Once everything is approved, we will proceed with the migration of the site to the live domain.
Post-migration checks
After the site has been migrated, we will carry out the necessary checks and ensure there are no issues with email, security and third-party tools.
Training sessions
Fret not, if you're new to WordPress or any of the page builders and plugins, we'll conduct a training session with you to run you through how to manage and update your new WordPress site.
Support
We offer maintenance packages and support — anytime you run into any issues, our team is available to assist you in sorting them out.
Don't Take Our Word For It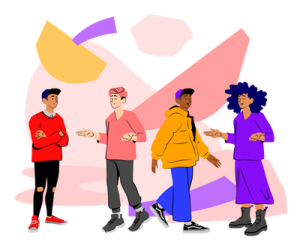 What other business owners are saying about our WordPress Web Design Services
Oangle has been nothing short of amazing in catering to our needs for reliable and consistent web support services. They are extremely smart and conscientious in their planning and saved us from a wretched situation where we had quite some problems maintaining a website built previously by another vendor. They stepped in and took over support immediately, listened patiently to my pain points and ironed out all issues with confidence and efficiency. When it was time for a new site, they came up with great aesthetics as similar to my requests and worked gruelling hours to complete a website with much personalised functionality.
Vic
Yogaseeds
I would like to thank the team of Oangle Pte Ltd for providing exceptional service to Grandeur Limousine Services Pte Ltd since Year 2018. Their personal commitment to making our online booking system a success continuously exceeds our expectations.
They have become a trusted partner from the moment we started working since 2018. Their enthusiasm for our product and dedication to provide Grandeur Limousine with timely and efficient solutions made the decision to choose Oangle Pte Ltd easy.
The key factors for choosing to work with Oangle were their in-depth product knowledge, dedication to our needs and requirements, as well as their ability to supply Grandeur Limousine with innovative software design solutions within the means of our budget. Throughout the years we have learned to appreciate the high levels of service they repeatedly provide — such as overnight emergency deliveries for our booking platform.
Johnny Seow
Director, Grandeur Limousine Services
The team at Oangle built the website for my clinic. There were a lot of moving parts in building this as we had very specific requirements and also considerable amounts of information that we wanted to get across through the website. Throughout the process, the team at Oangle exceeded expectations. Because of COVID we could not meet face to face but somehow they always understood what we were asking for and got the job done exactly as we expected. And to top it all off, they were also extremely efficient about it. I only have this to say: if you are looking for a top-notch team to build your website, you wont go wrong with Oangle. Thanks, thanks and thanks again!!
Dr. Owen Hee
Hesed Eye Specialists Singapore
Find Out More About Our WordPress Web Design Services
Here at Oangle, we believe in building seamless and convenient CMS websites that allow business owners to spend more time focusing on other areas of their businesses.
If you're keen to learn more about our WordPress Web Design services or process, kindly fill in your details below and we'll contact you shortly.