AN INTERACTIVE VIRTUAL TRAIL
Ci Yuan Community Club (CYCC) is a bustling neighbourhood community club in Singapore. For Racial Harmony Day, they wanted an interactive virtual trail where users could learn more about Singapore and its racially harmonious roots. As a result, our team built them an interactive site from scratch — from conceptualisation, copywriting, design to development.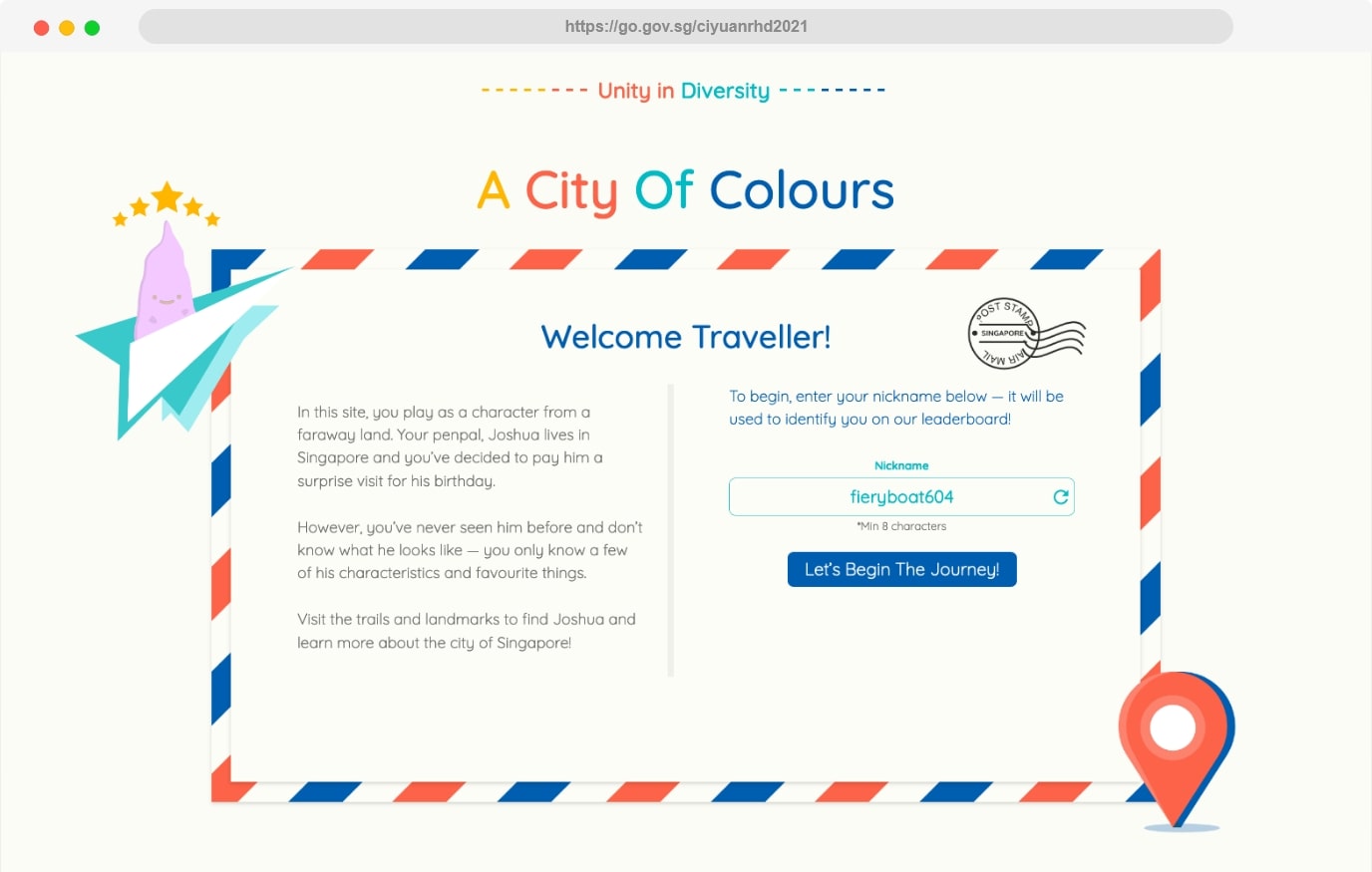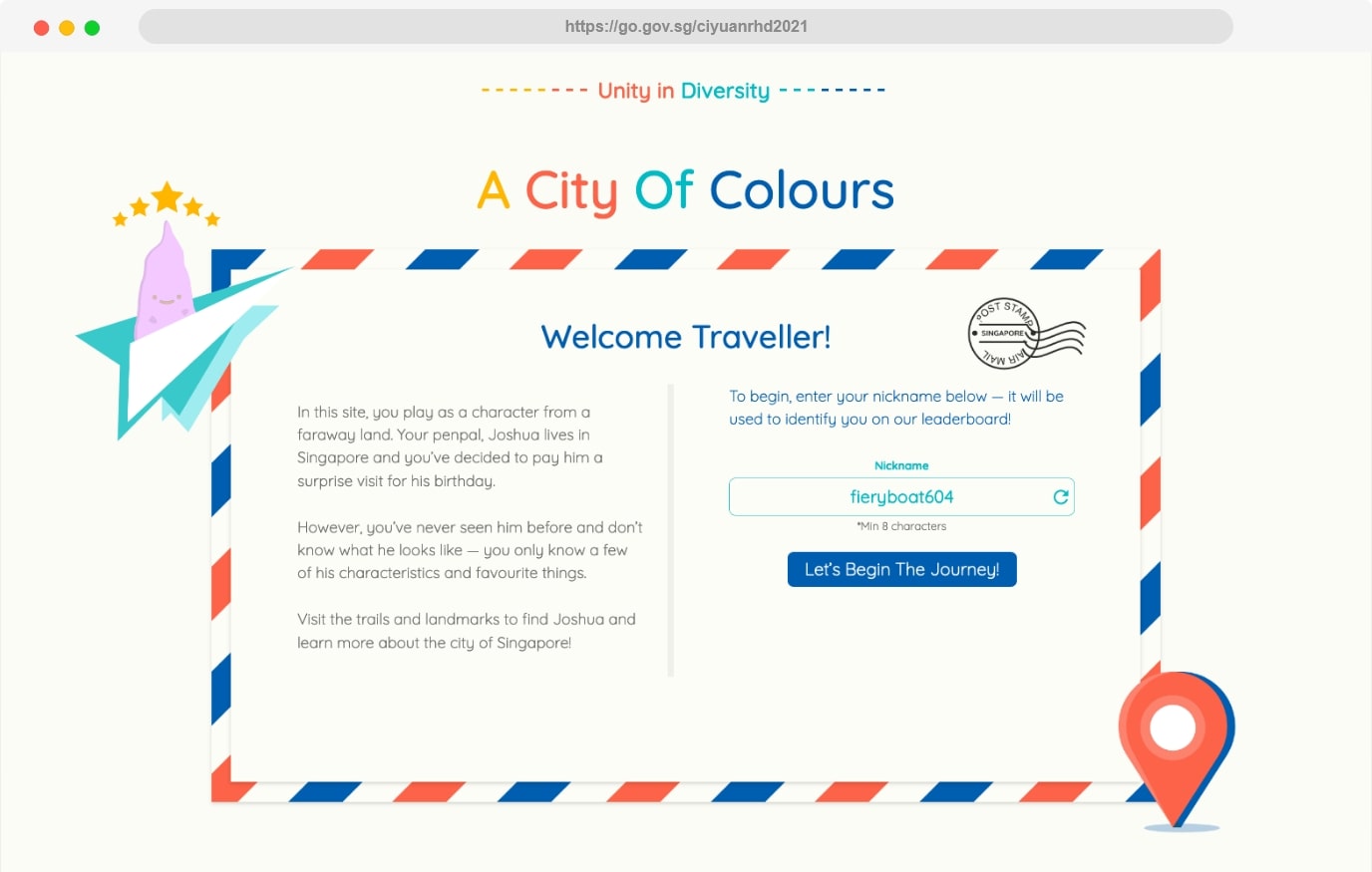 NARRATIVE AND GAMIFICATION TO ENGAGE USERS
Users were brought on an interactive gamified trail to learn more about Singapore, with an engaging narrative, minigames, username creation and a point scoring system. There was also a final quiz where users could test their knowledge and stand a chance to win attractive prizes.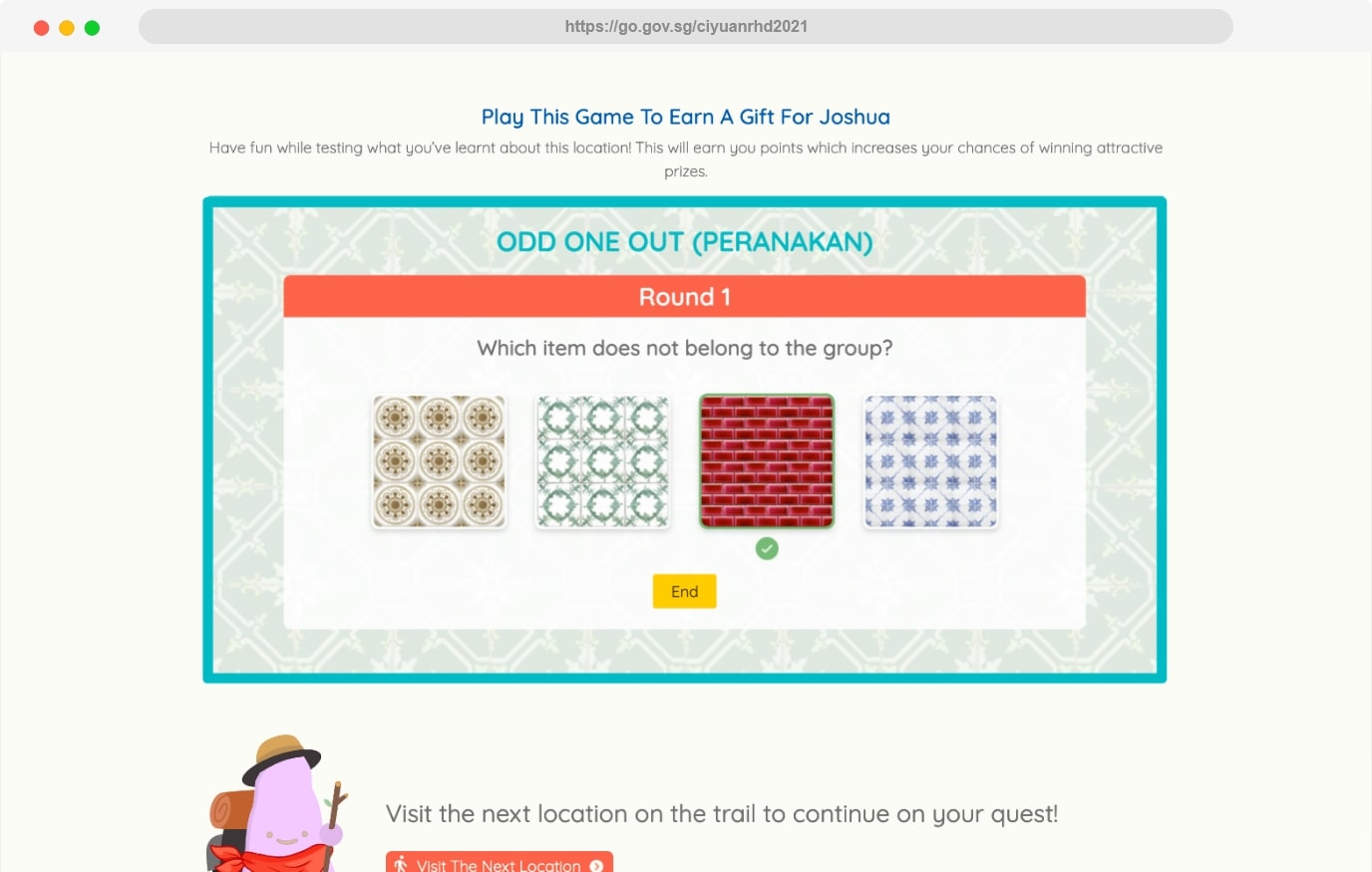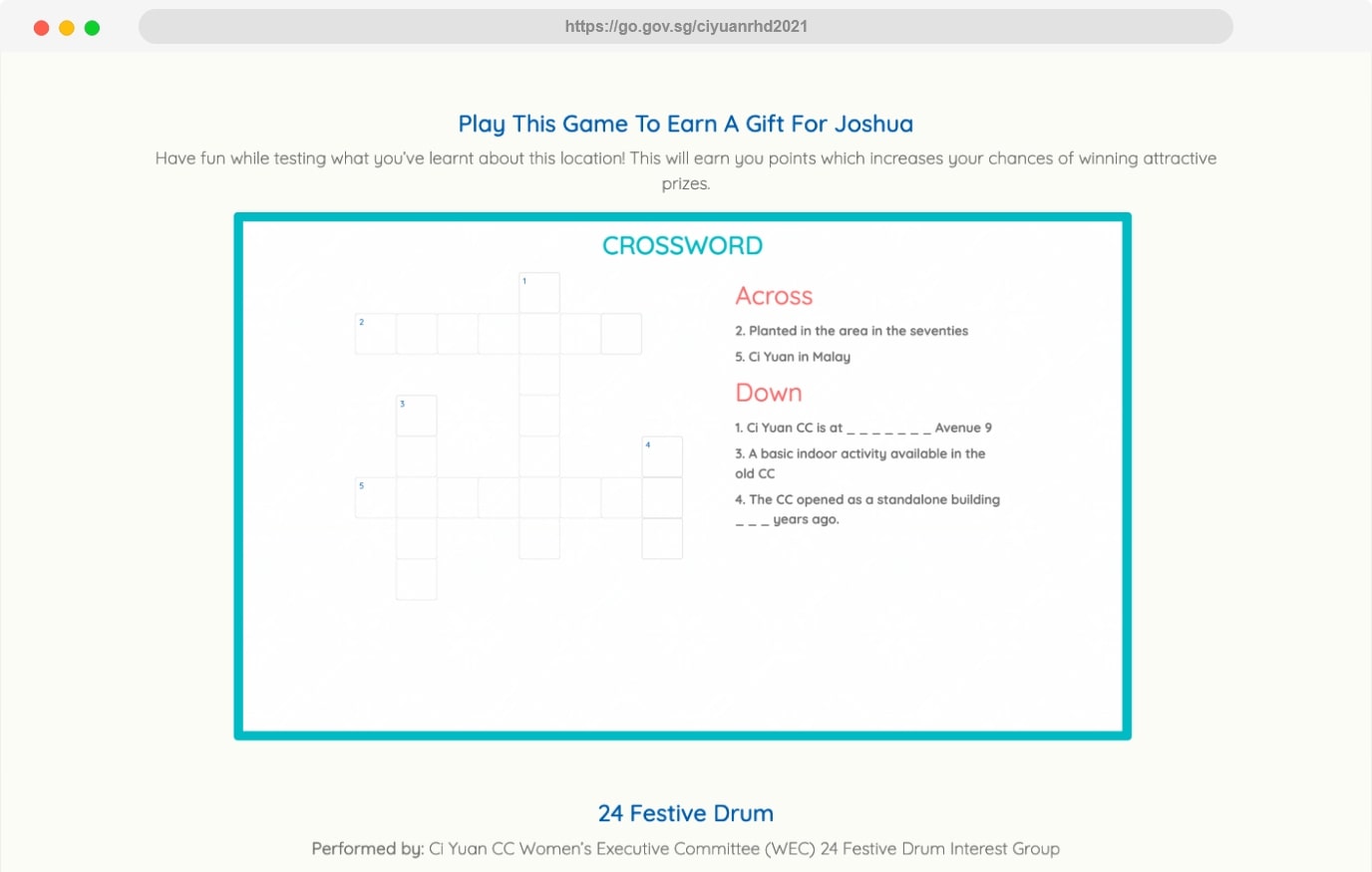 INTERACTIVE WEB DESIGN AND DEVELOPMENT THAT BROUGHT THE CONCEPT TO LIFE
The site was given a vibrant and colourful look to bring out our concept of Singapore as "A City Of Colours". In addition, several versions of CYCC's mascot were created to suit various portions of the trail. Small but impactful interactive elements were added throughout the site to enhance users' experience and guide their journey.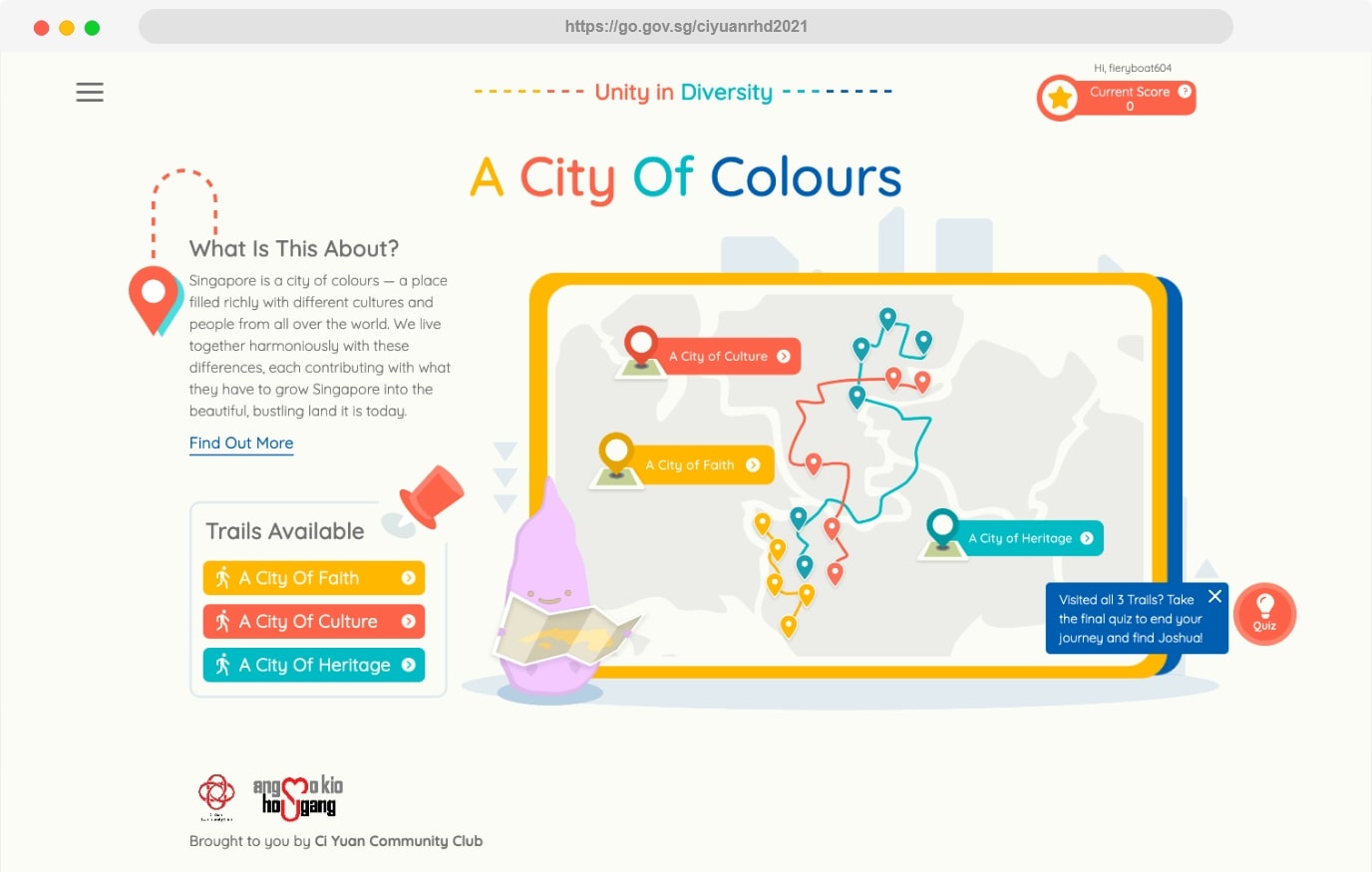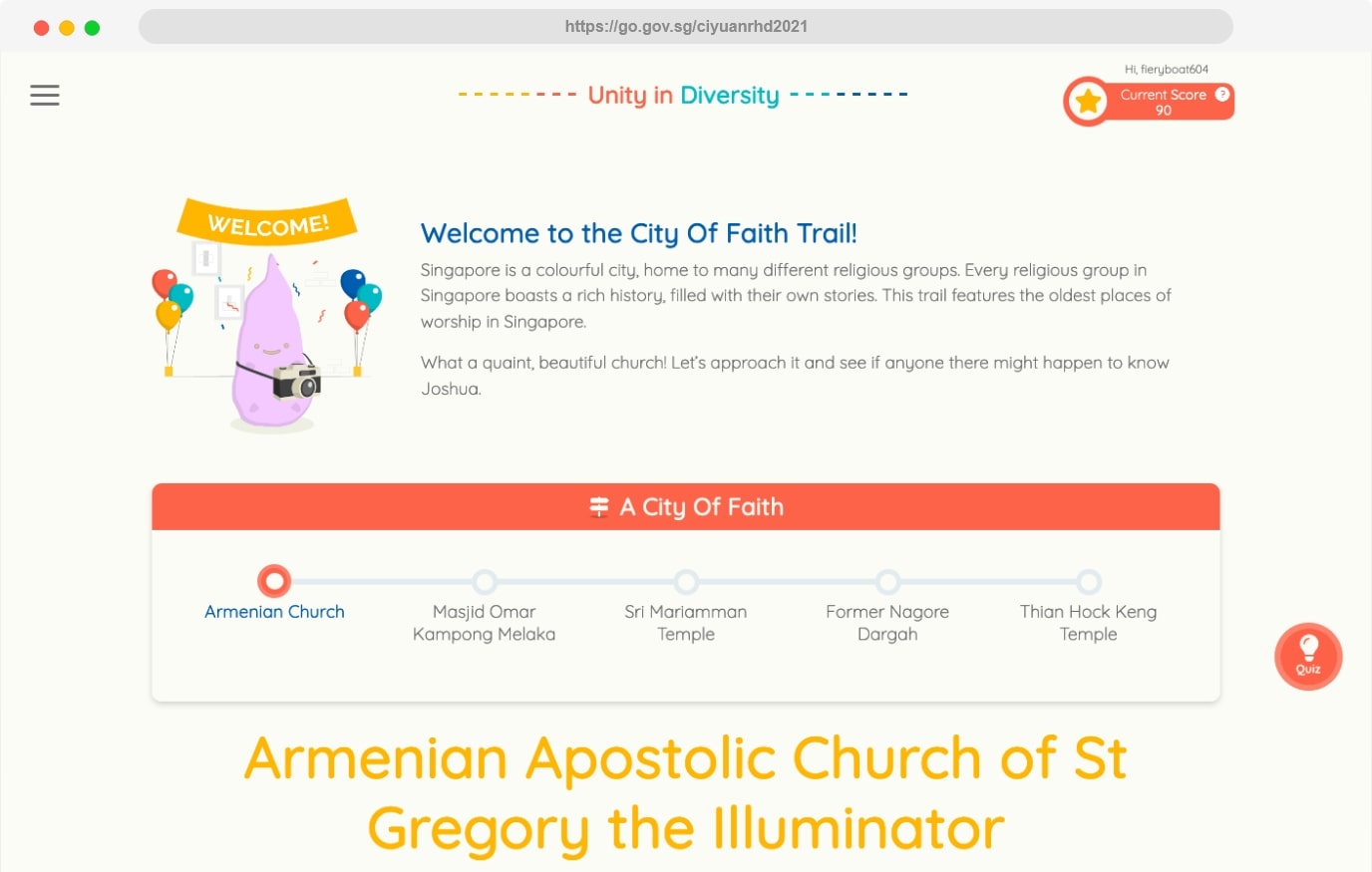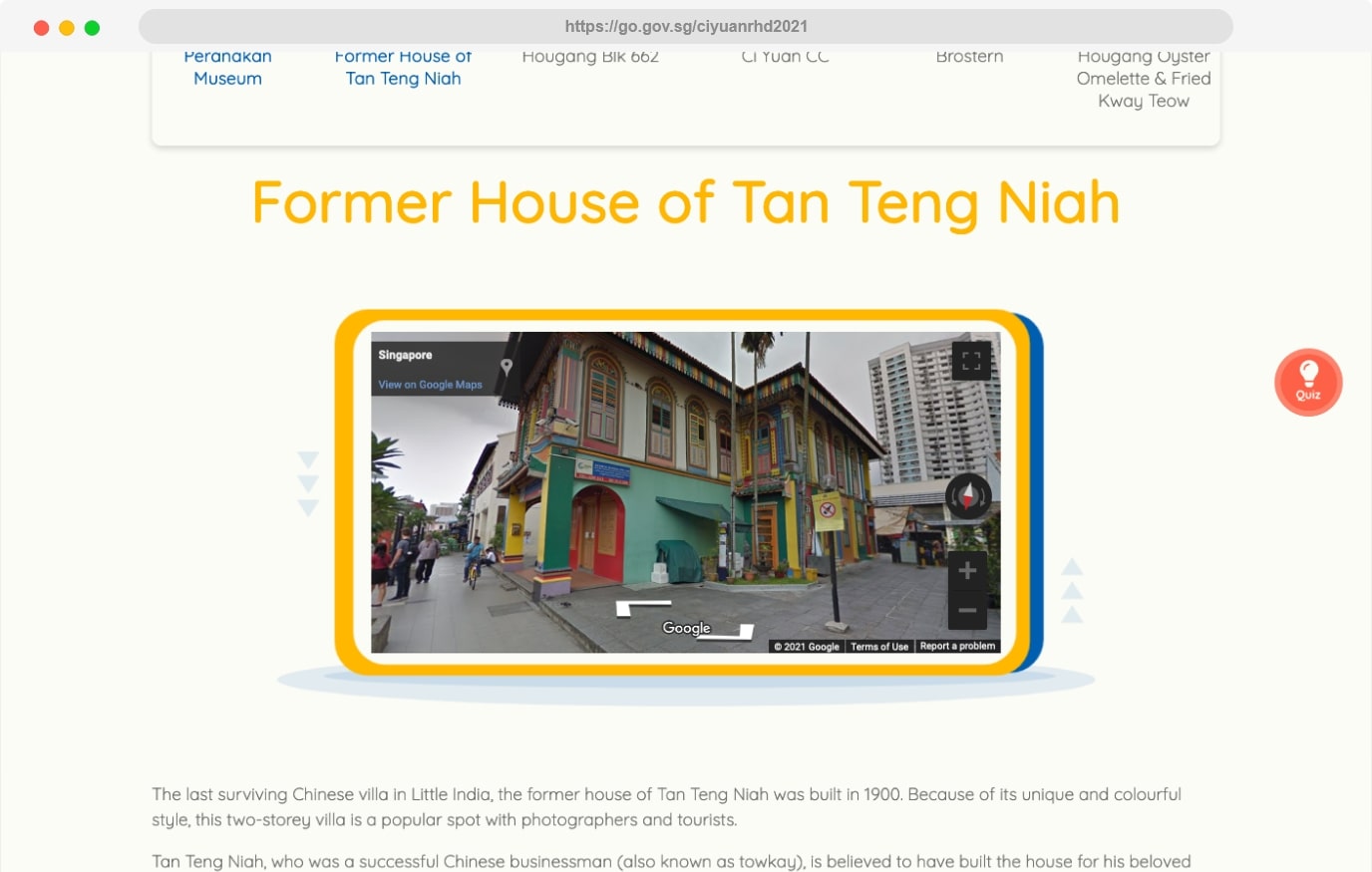 THOROUGH QUALITY ASSURANCE TESTING FOR A BUG-FREE EXPERIENCE
To ensure the site performed optimally during the actual event with hundreds of users, it went through several rounds of Quality Assurance (QA) testing across a range of modern browsers and devices. QA testing is a crucial part of our development process and because of it, the websites that we build are able to provide a smooth and enjoyable experience for all users.