A STRAIGHTFORWARD
E-COMMERCE SITE
First Fruits is a Singapore-based online retailer providing postcards and inspirational gifts on a simple e-Commerce site.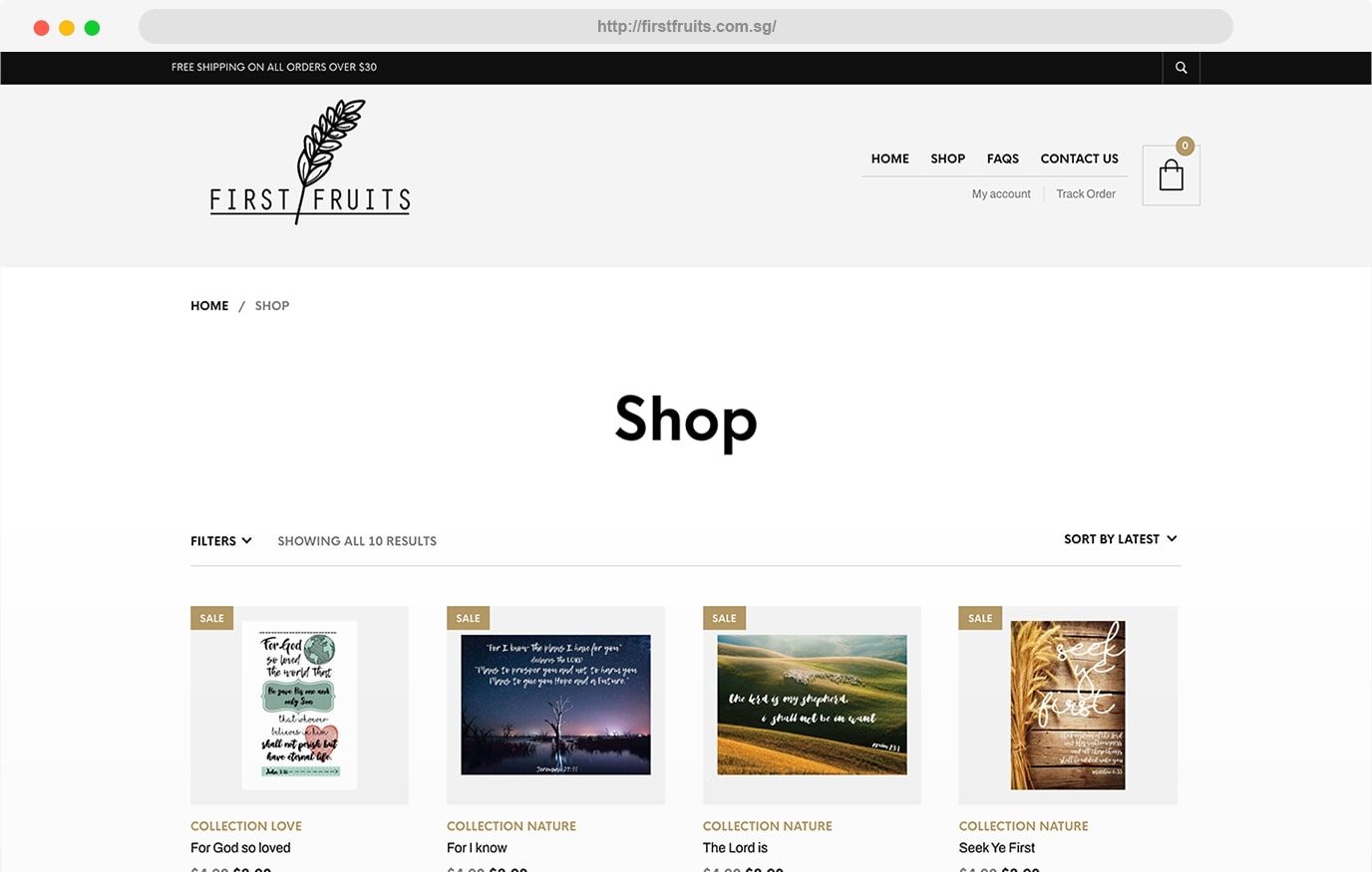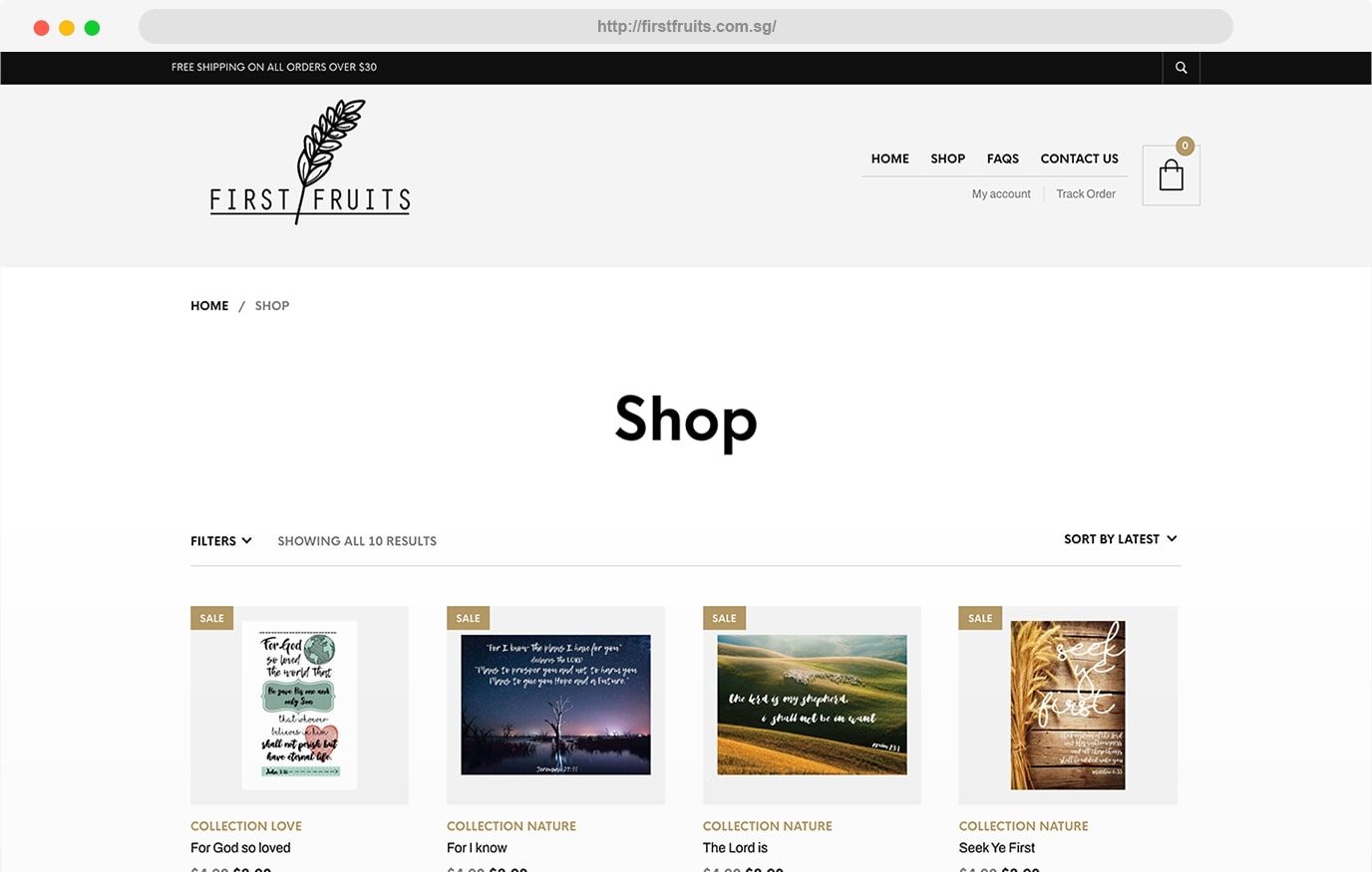 A SEAMLESS SHOPPING EXPERIENCE
As a small business, First Fruits required a no-frills, simple e-Commerce site that was easy to maintain and update, and had just the necessary features. The site needed a clean and elegant presentation, reflective of the brand's inspirational products.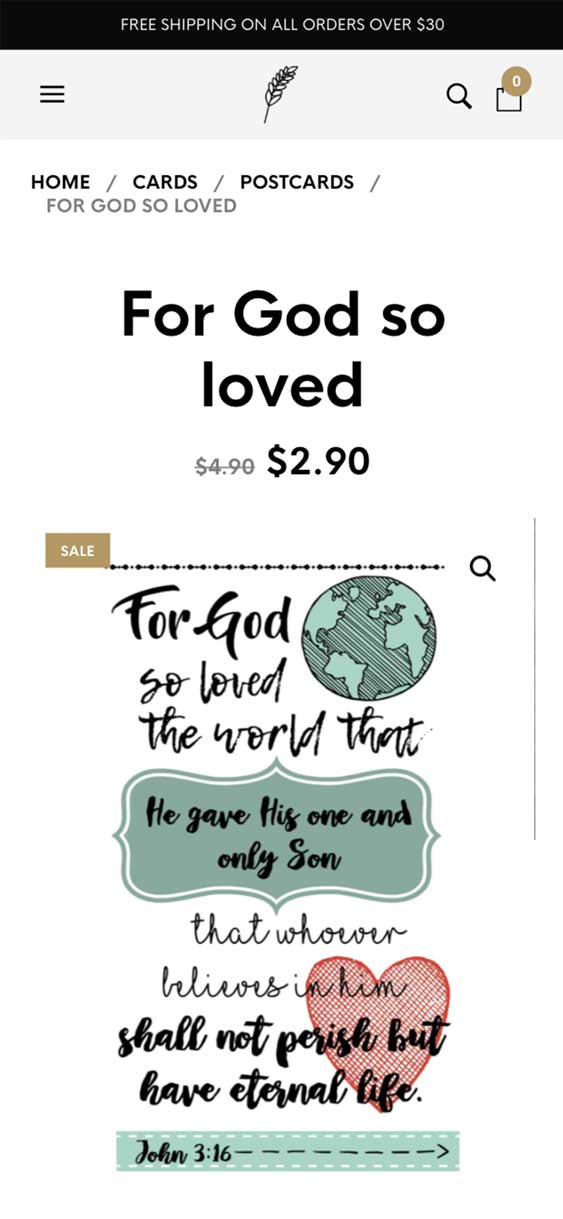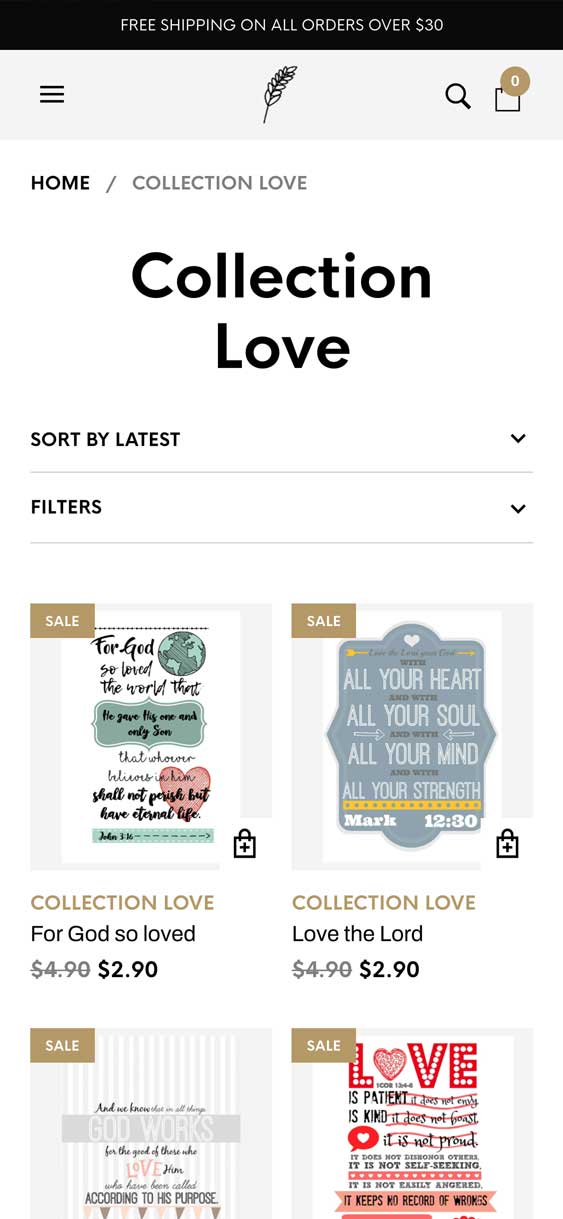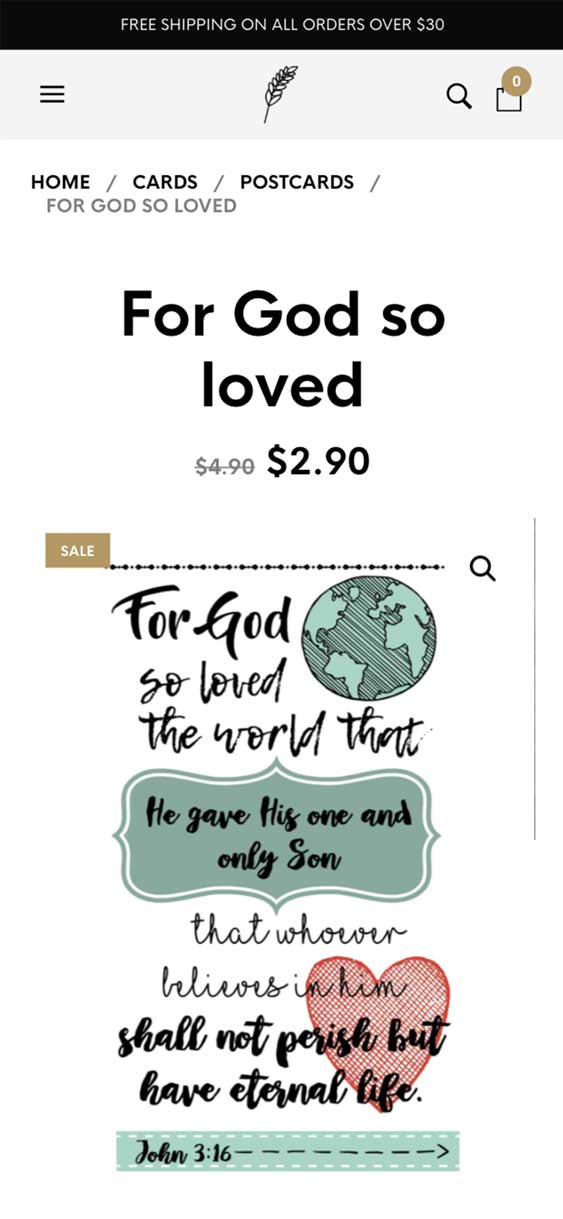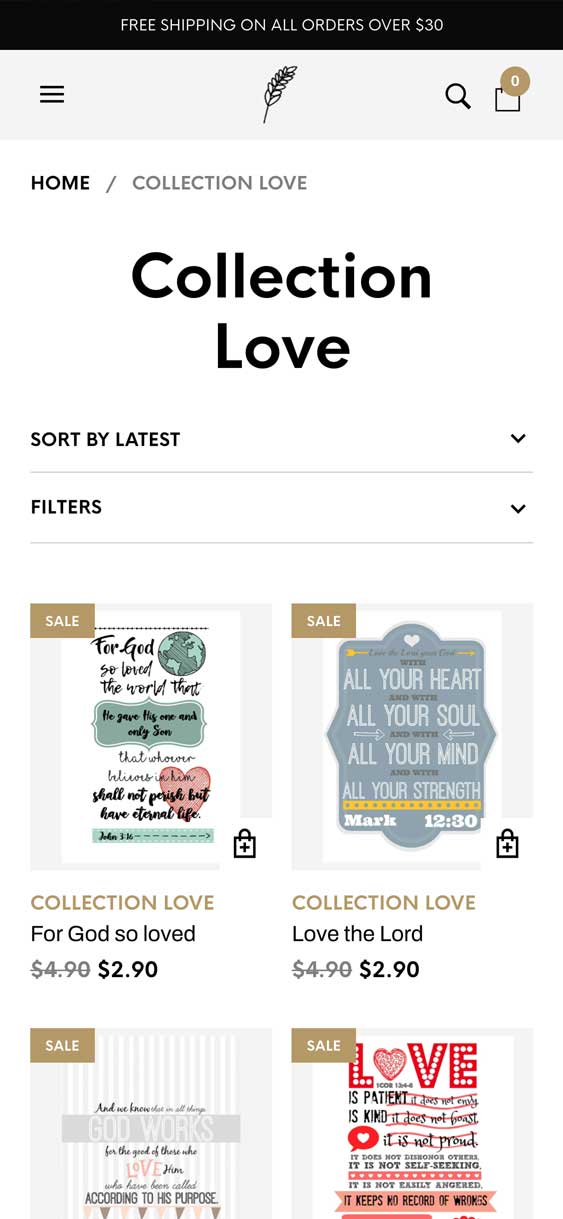 SIMPLE BUT BEAUTIFUL
Thus, Oangle built a small but powerful e-Commerce site that was easy to maintain and update with WordPress's Content Management System (CMS). With WordPress as its base, the items on the store can be updated at any time with new products, sales, or removal of discontinued items.
Through First Fruits, we proved that simple e-Commerce shops don't have to be bare and boring. We designed it to fit with the brand's purpose and calling, exuding elegance and providing a pleasant user experience with clear and easy navigation. Despite being small, the site is clear and straightforward, with all of the necessary features to make it an enjoyable online shopping experience.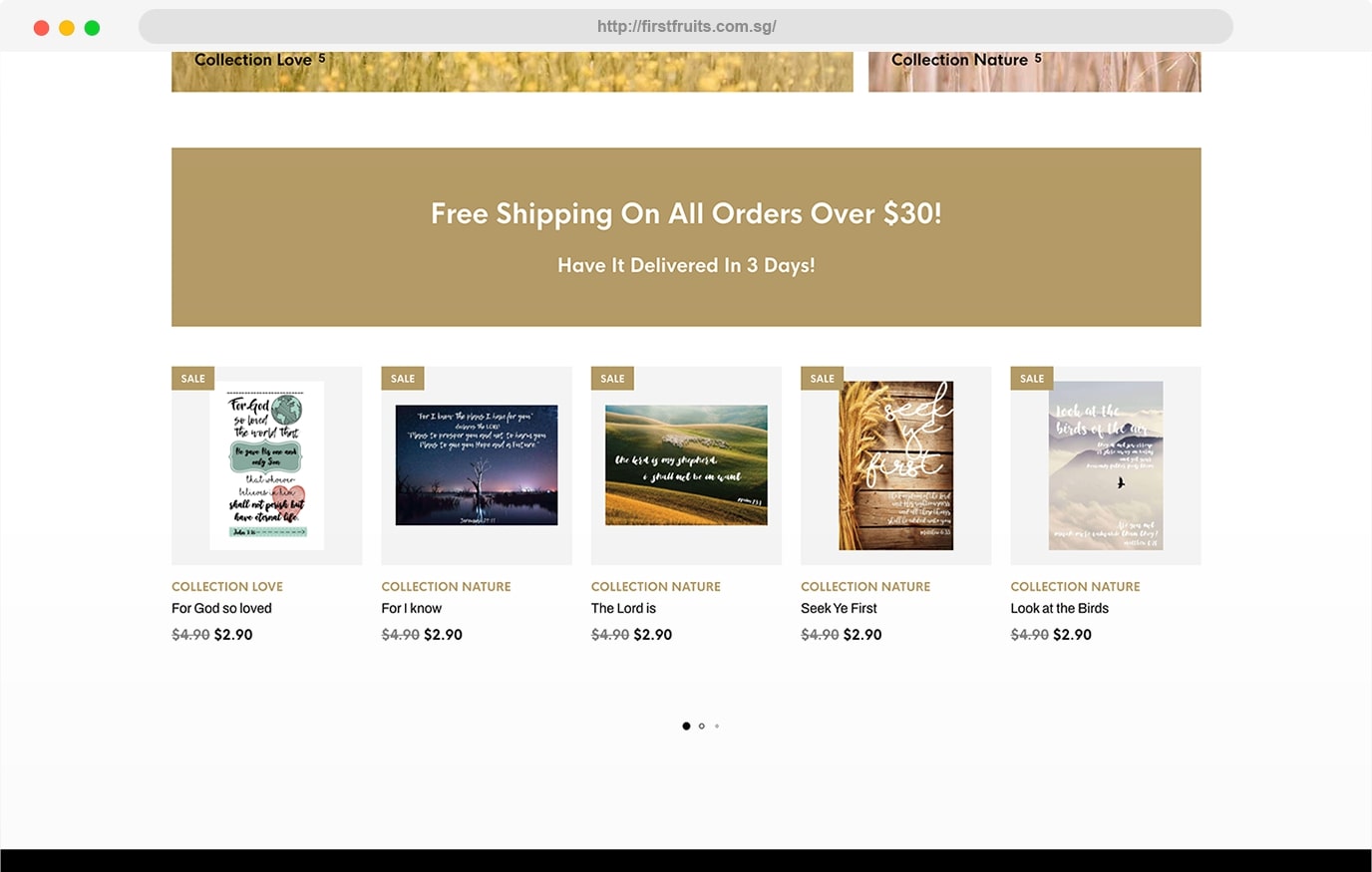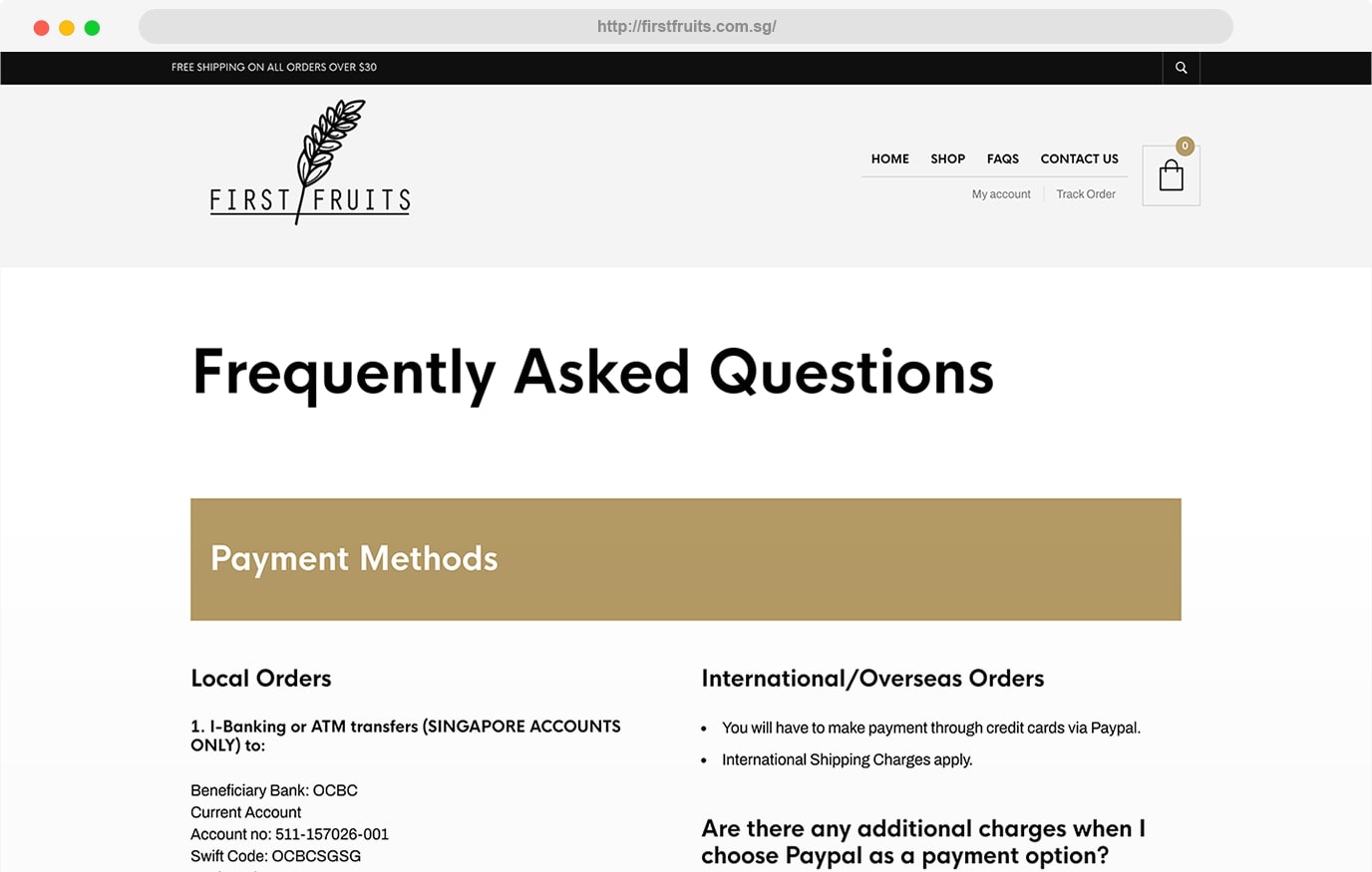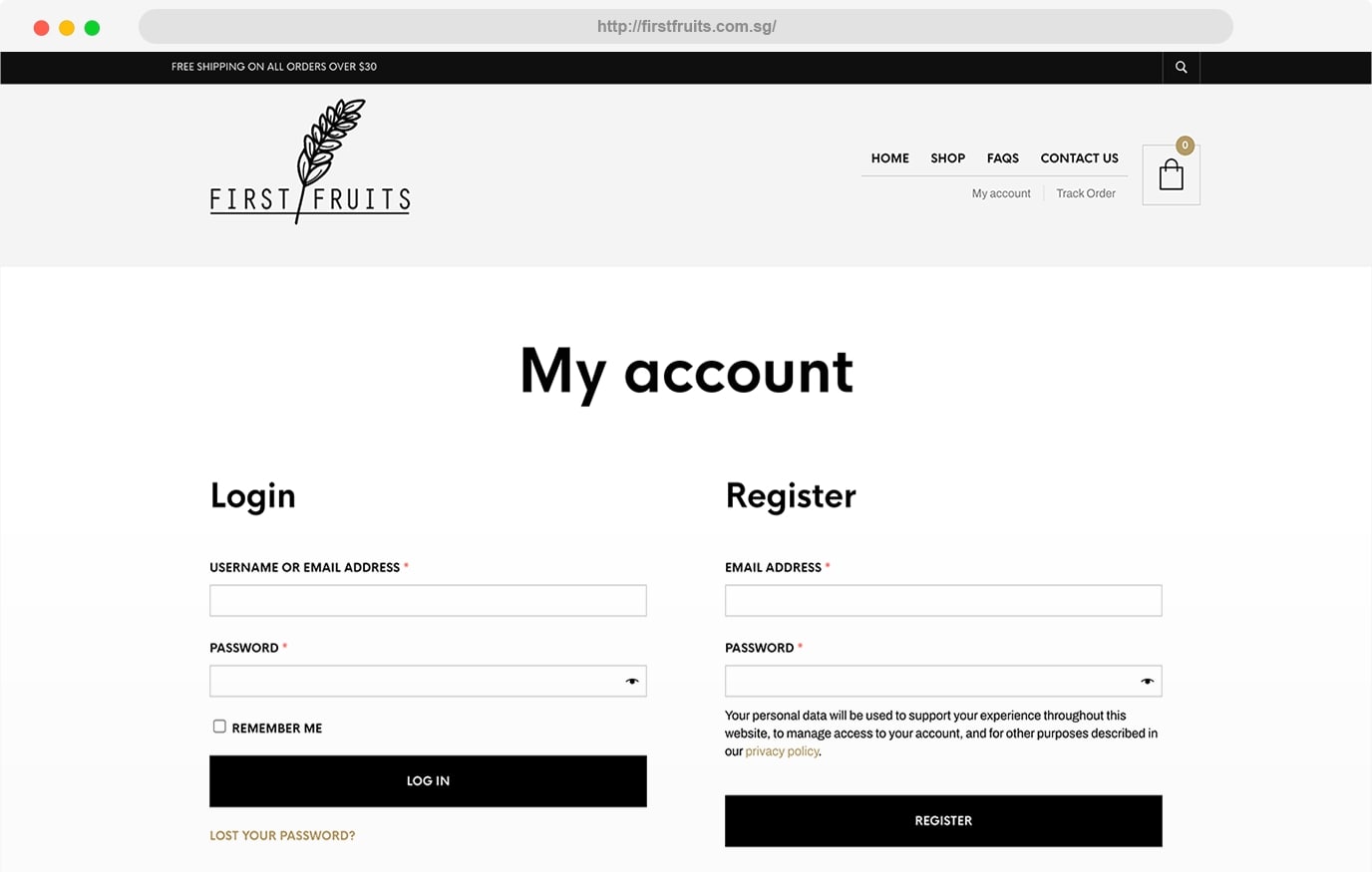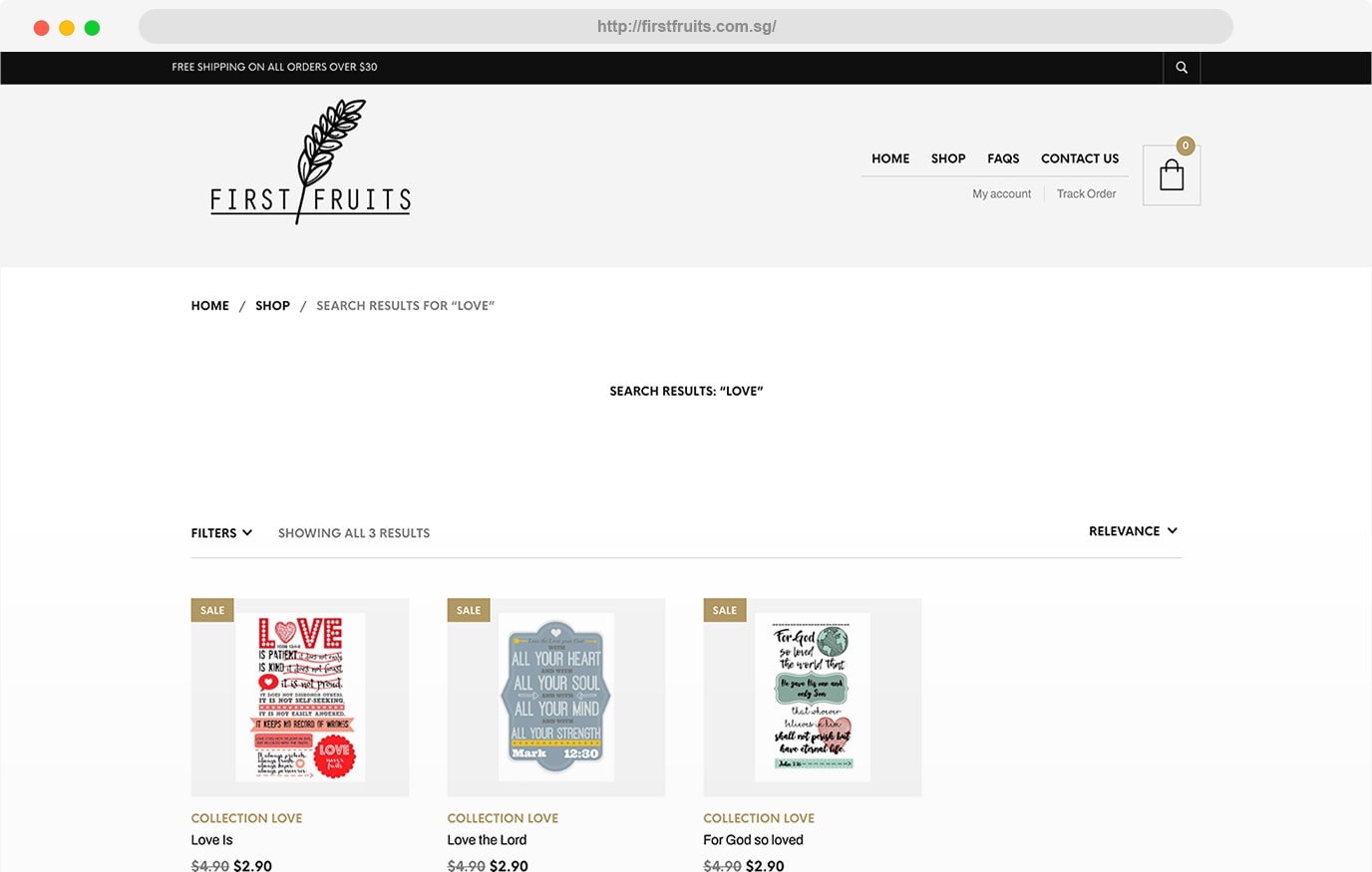 DOWN TO THE DETAILS
At Oangle, we are proud of our diligent Quality Assurance (QA) processes, which helped to ensure the stability and compatibility of the website across different screen sizes, devices, and browsers. This promises a reliable and enjoyable experience for the store's customers.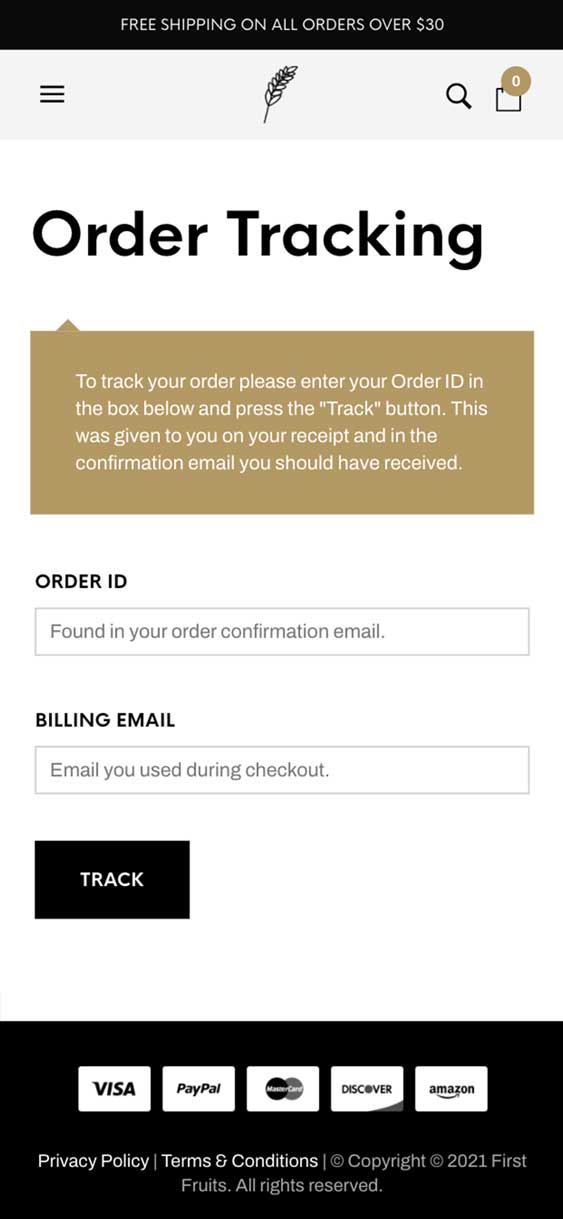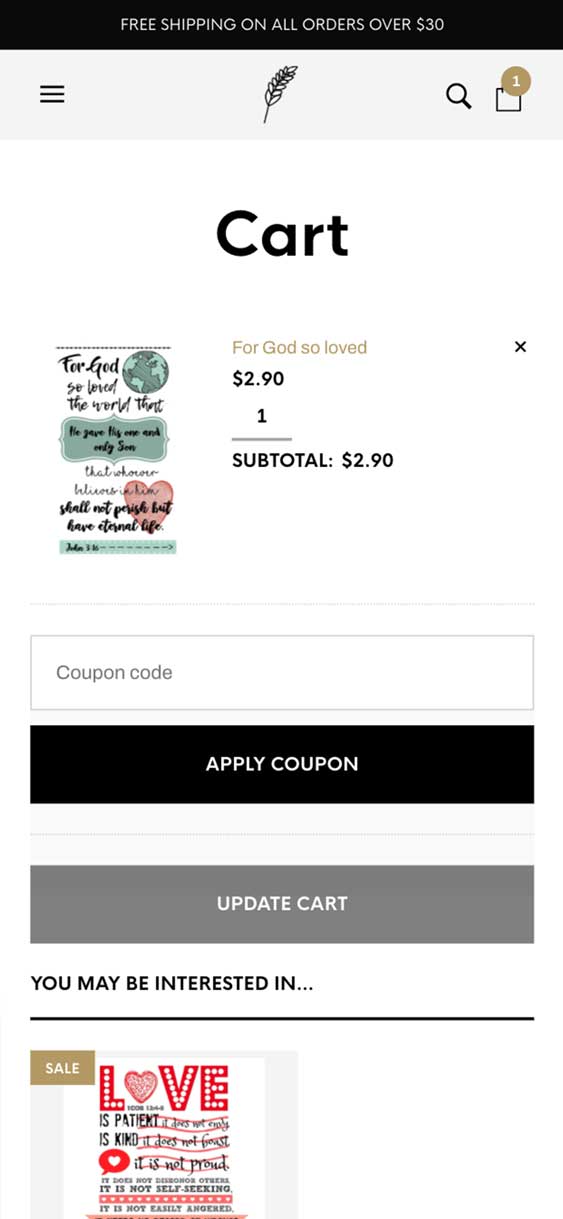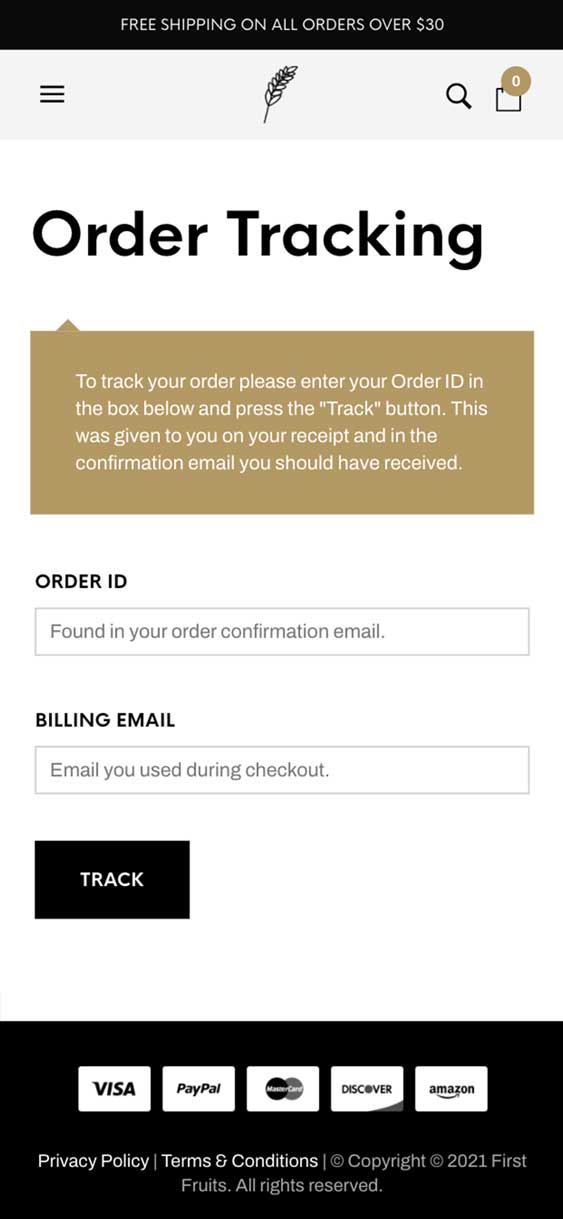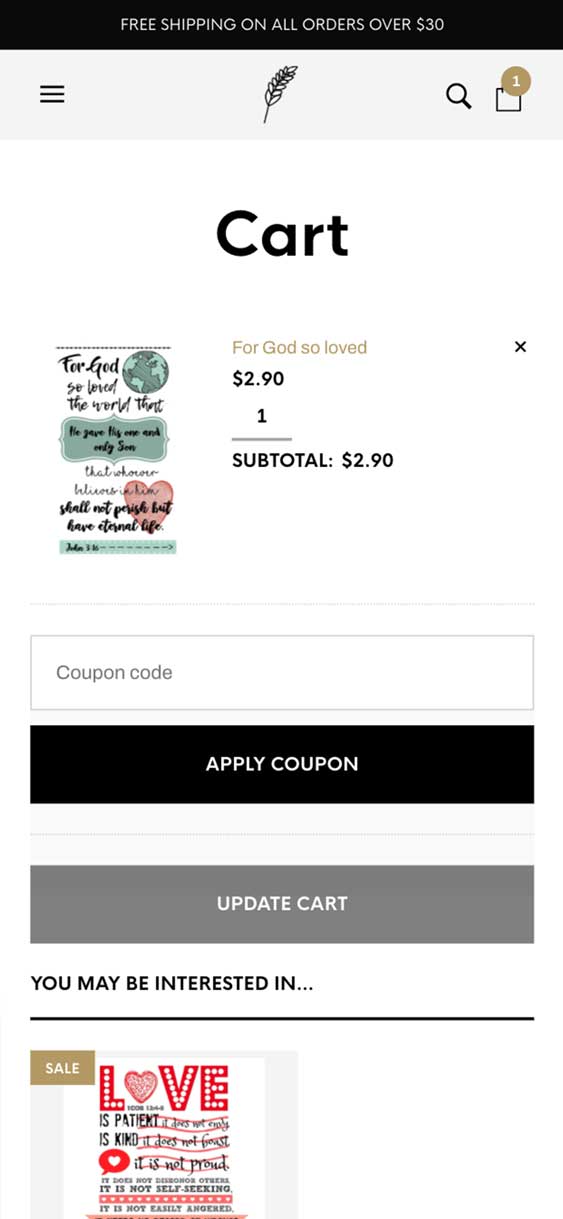 We're really into interactivity
Quizzes, animated elements, scrolling effects — we can do it all!