REVAMPING A MEDICAL CLINIC'S ONLINE PRESENCE
Nutra Nourish is a Functional Medicine Clinic with the aim of making the world a healthier and happier place through a personalised, holistic and scientific approach to health. To do this, they needed to revitalise and modernise their old website to reach a bigger audience.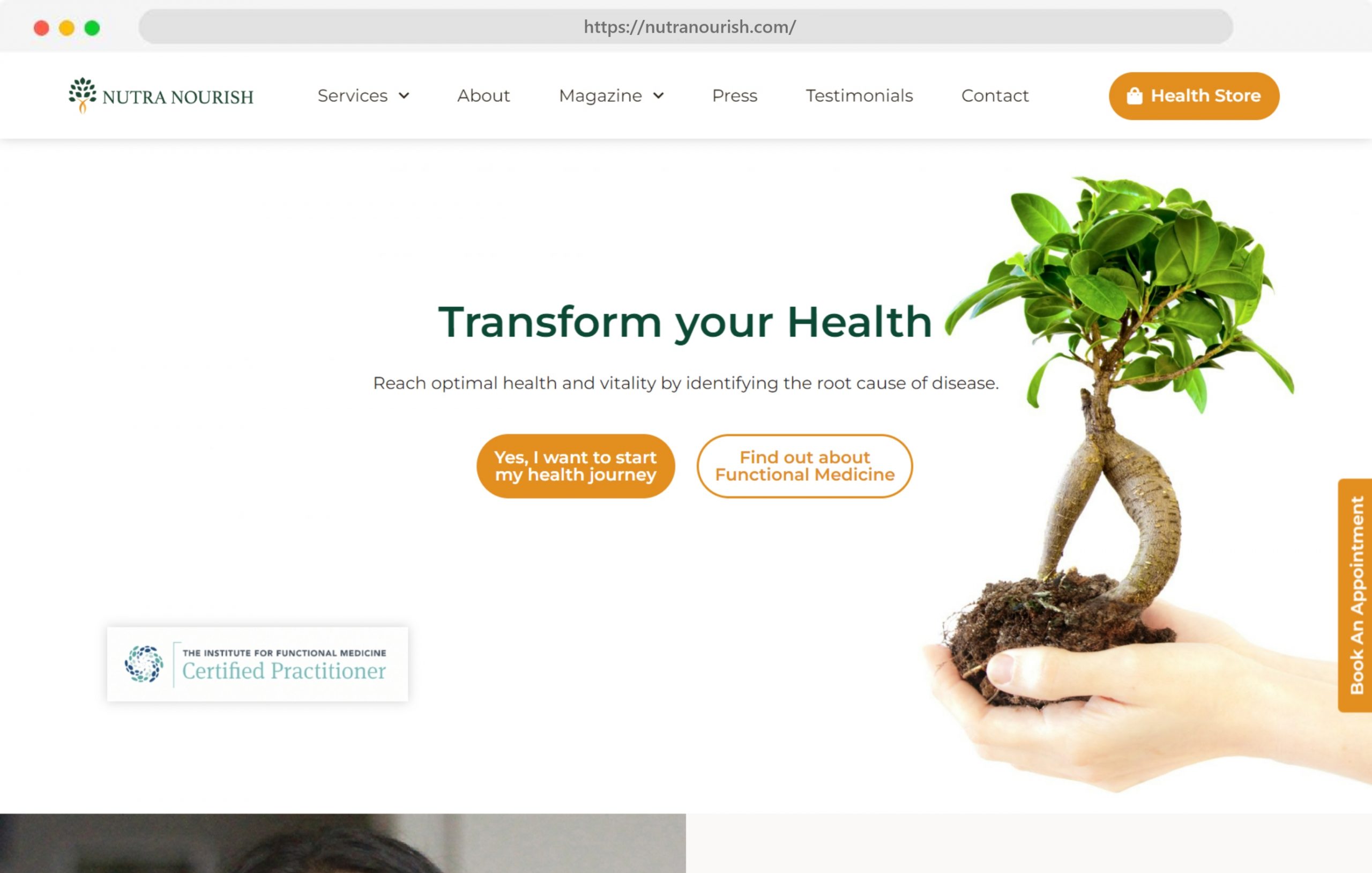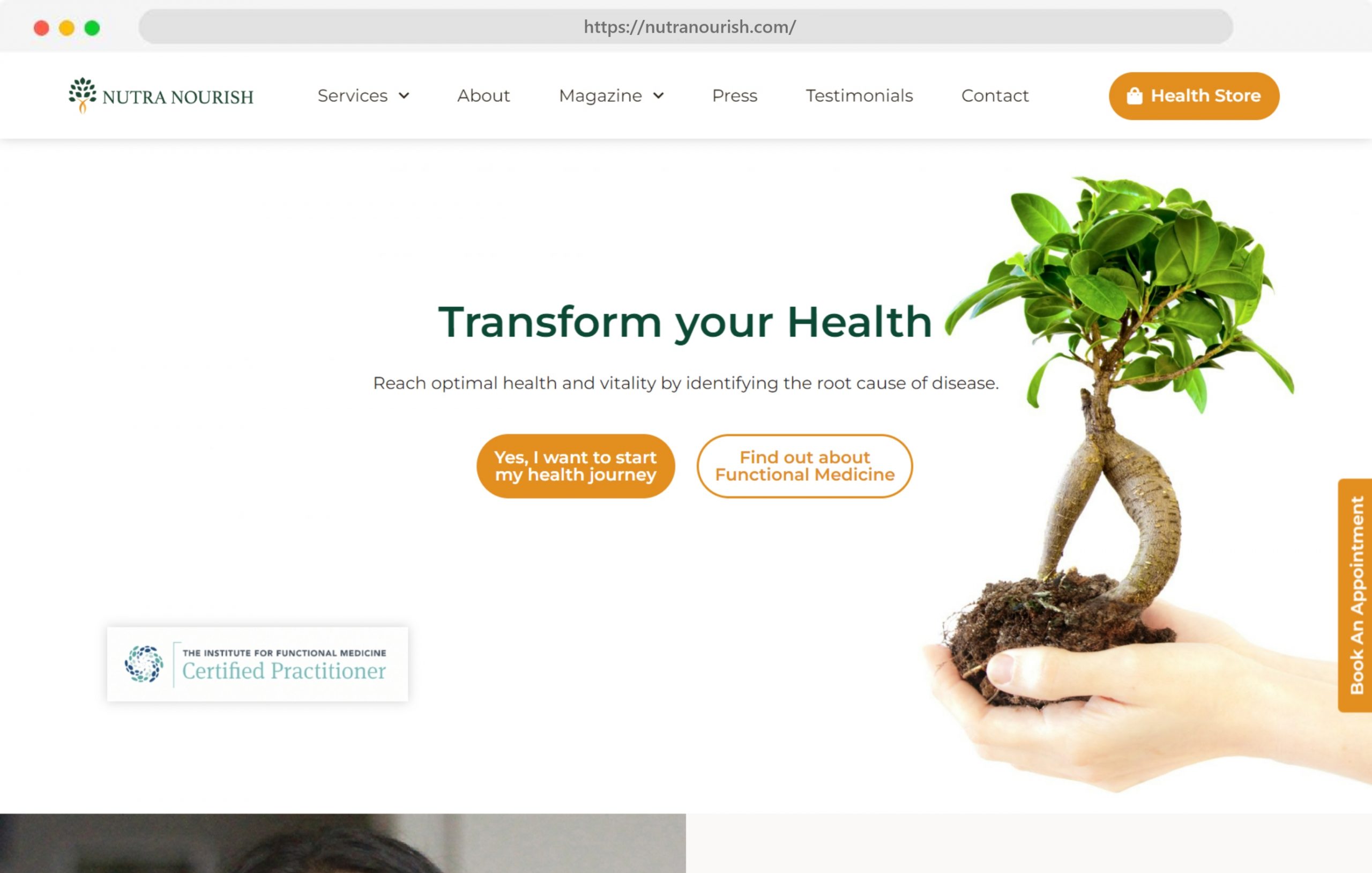 REJUVENATING AN OLD WEBSITE
Nutra Nourish wanted to showcase its brand positioning within the healthcare industry and educate its viewers about how they are revolutionising their approach to living a better life. To start off, a total redesign was done to fit the new logo, colours and branding. A website is an online extension of the company, thus we designed it to exude tones of approachability, friendliness, professionalism and experience.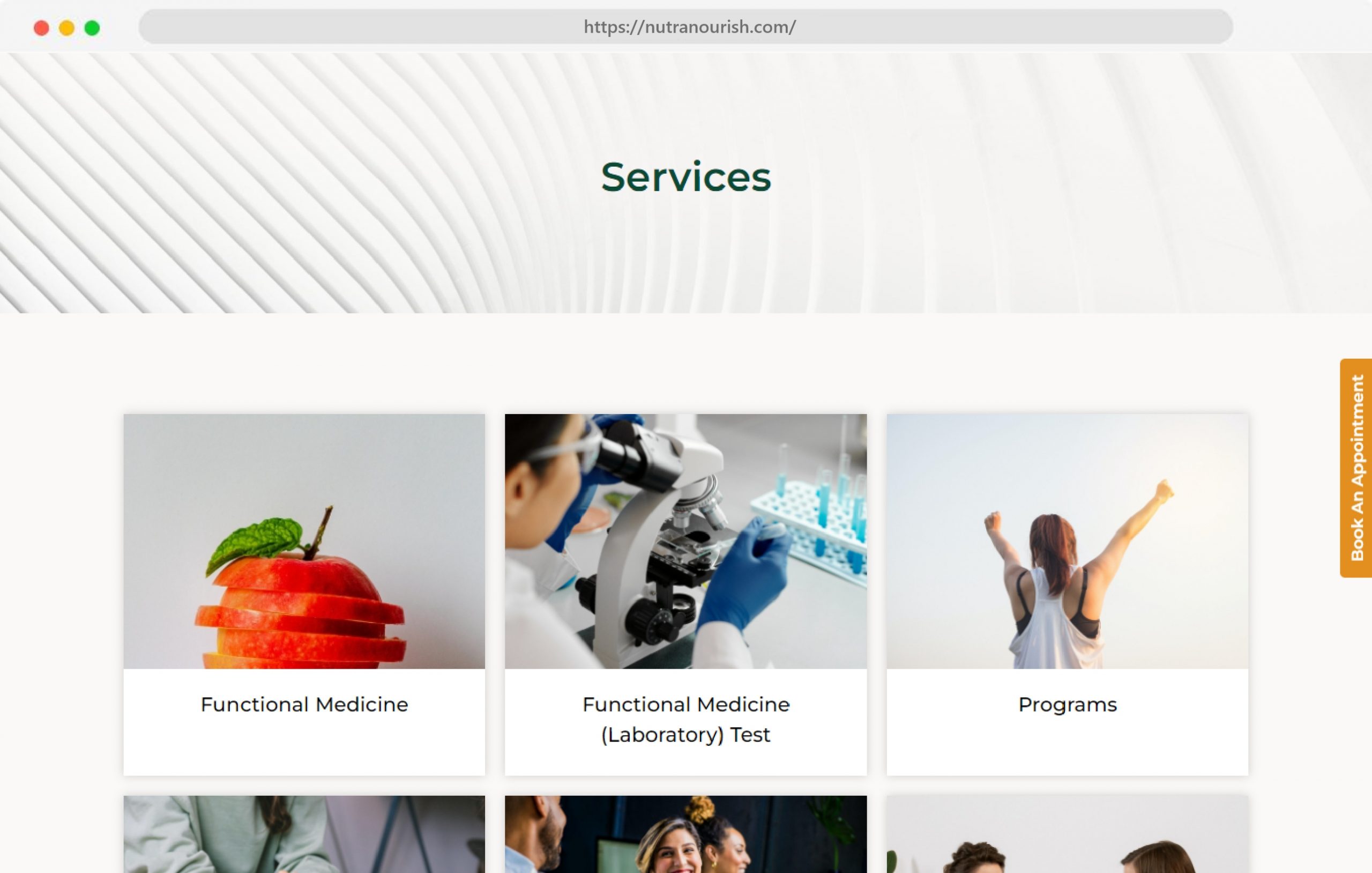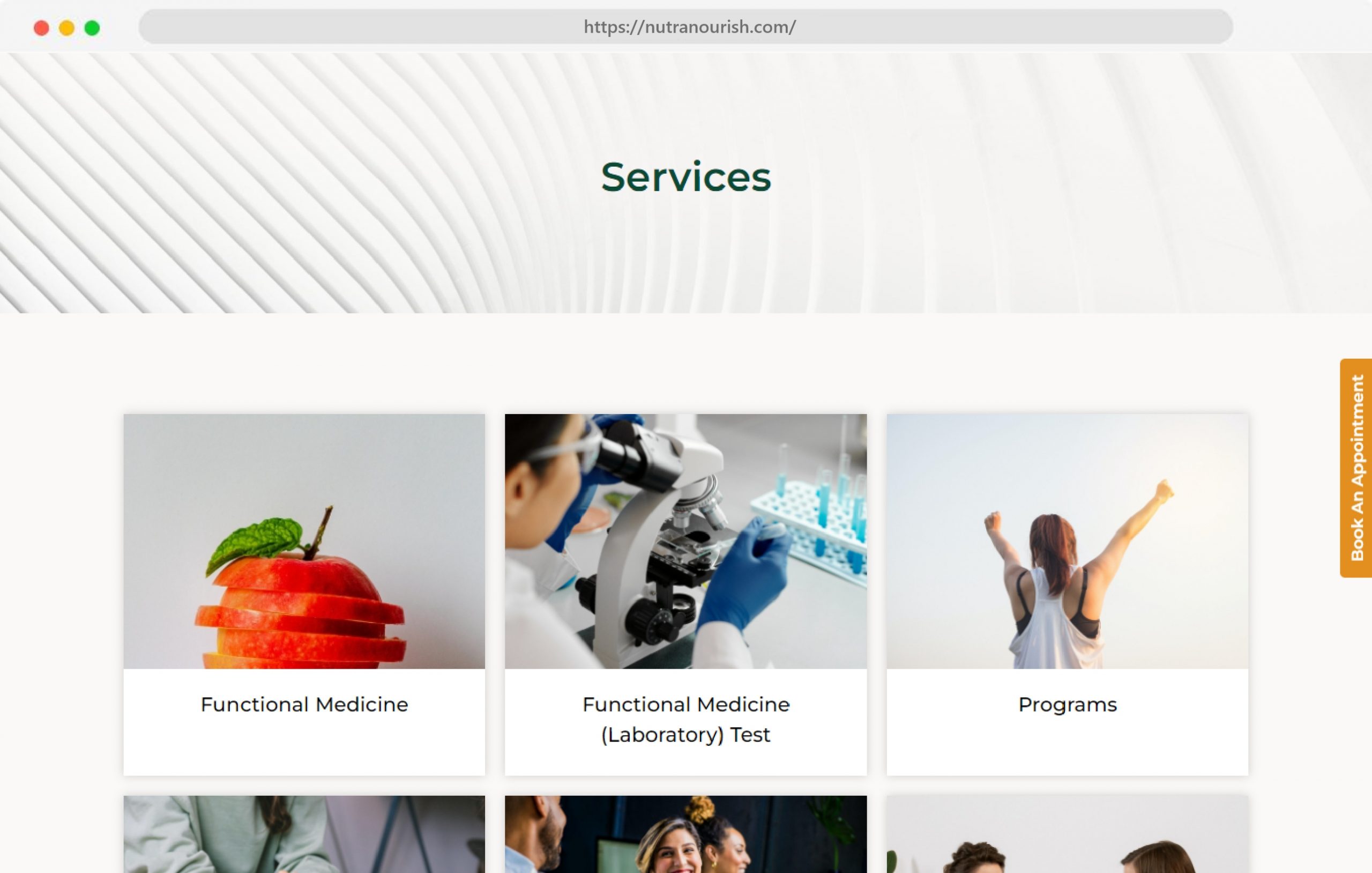 CUSTOM-MADE POP UP QUESTIONNAIRE
On top of a new website, Nutra Nourish desired a questionnaire in the form of a pop-up to provide its visitors a free health assessment. As the questionnaire is extensive in understanding its applicant's health, Nutra Nourish needed various ways to encourage the completion of all questions.
We tackled this user conundrum by including a progress bar that spurs applicants to reach the end. They can also choose to save and continue later, where a link will be sent to their emails to allow them to pick up from where they had last left off.
In addition, each answer is weighted, so applicants will receive an instant tally of their total score at the end of the quiz.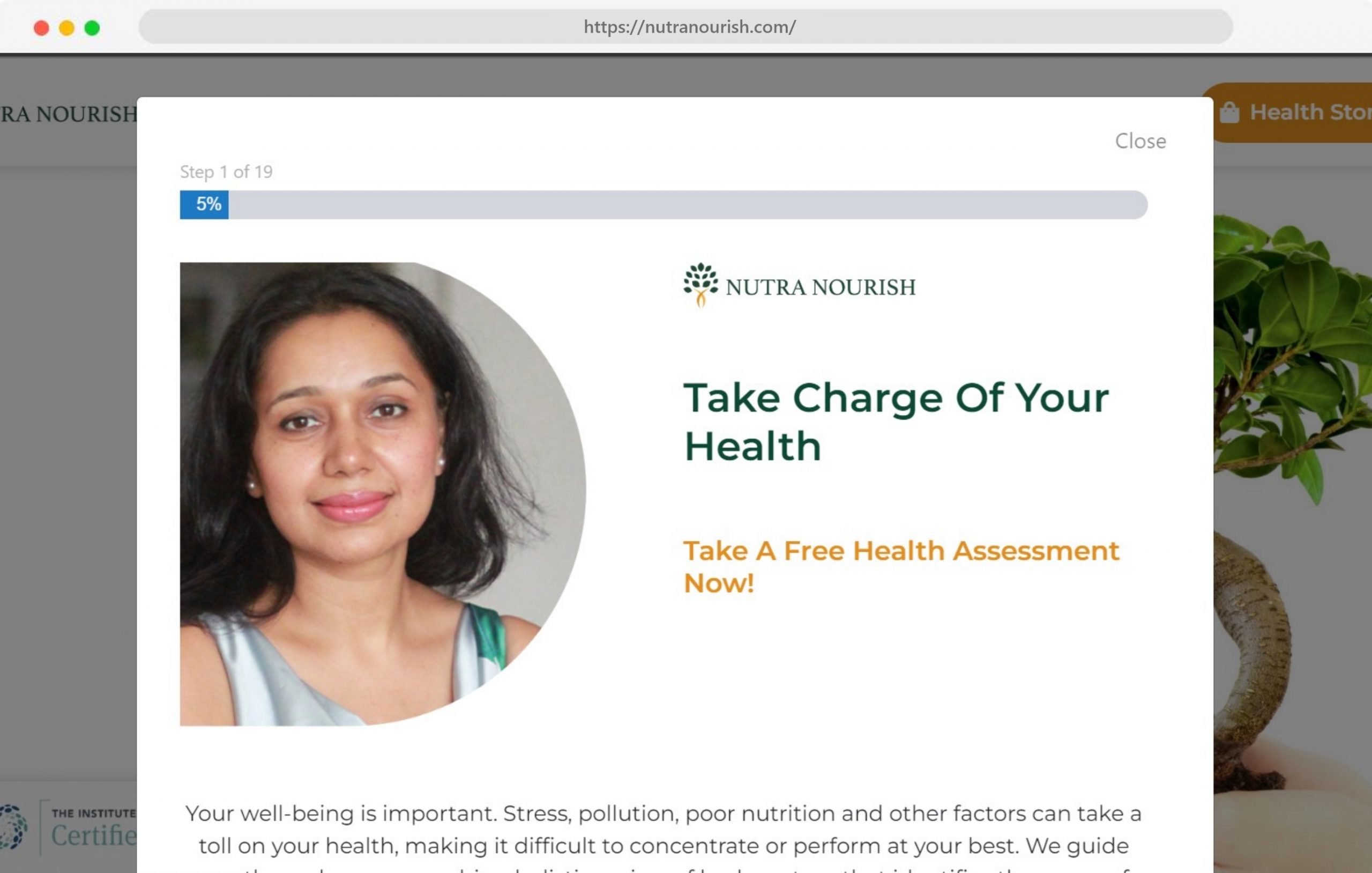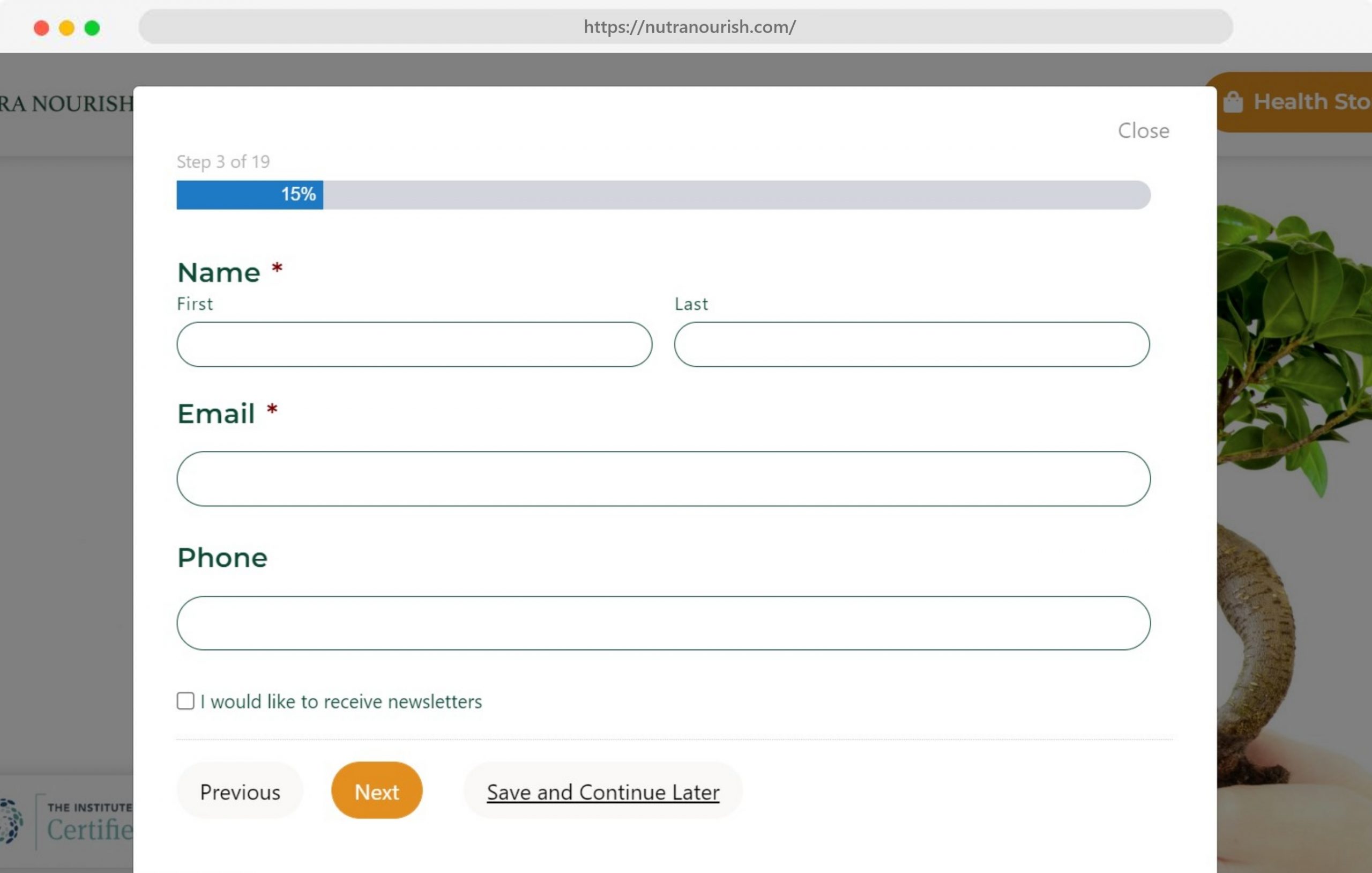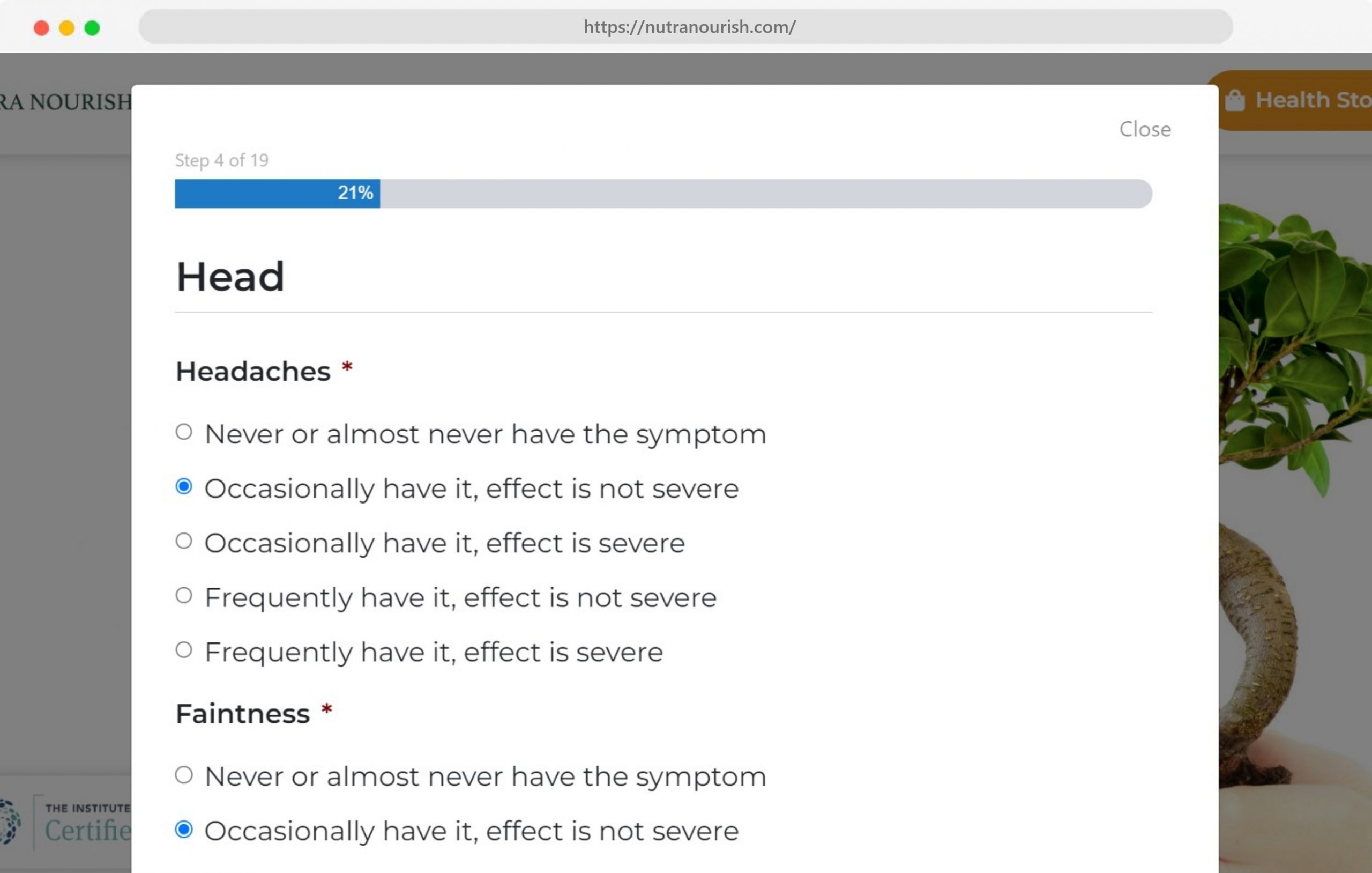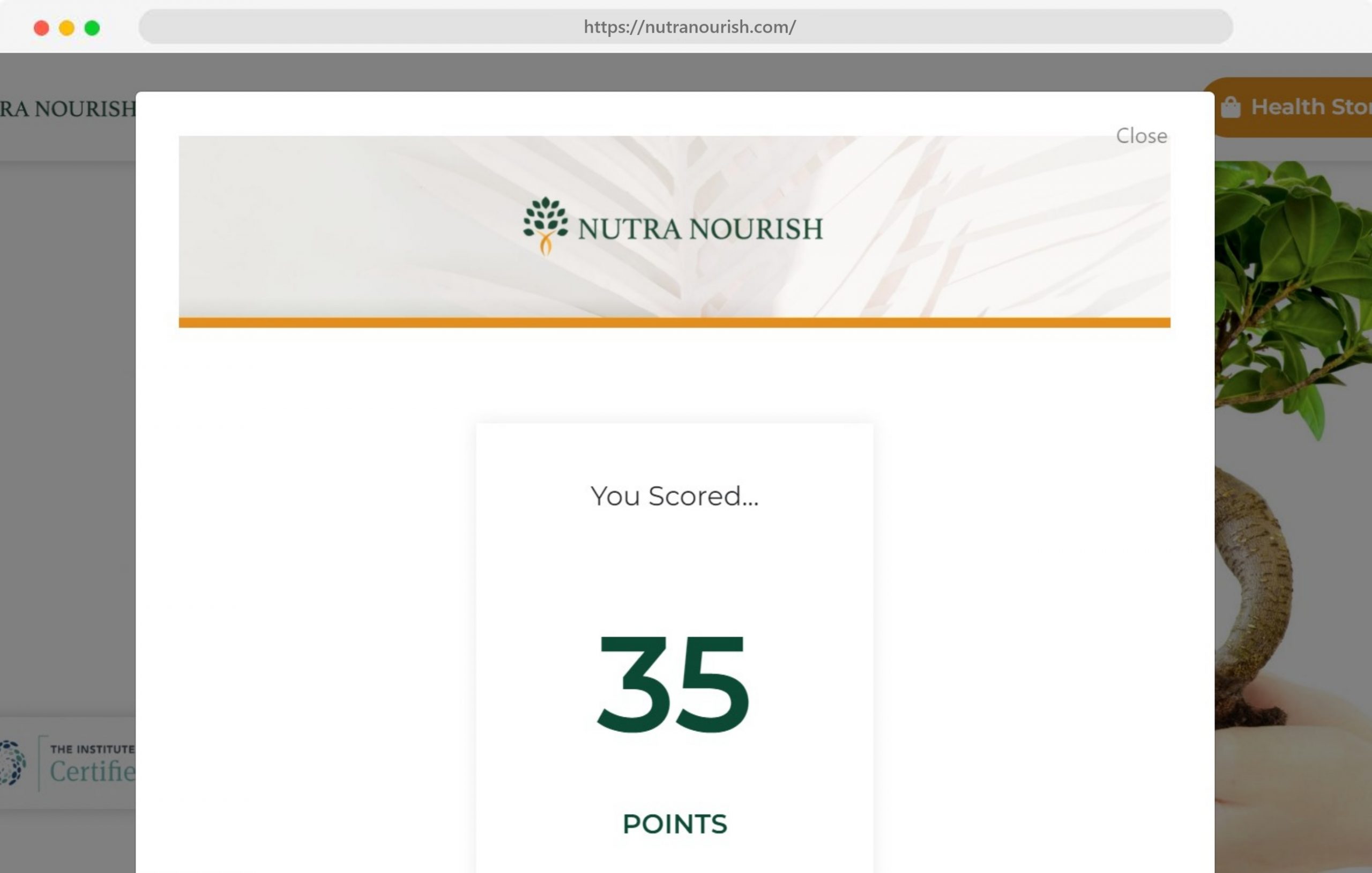 QUALITY ASSURANCE AND SEO
Migrating a website can seem nerve-wrecking, but with the proper inclusion of existing SEO meta data and keywords, we can get your website's ranks back to where it was. Additionally, our rigorous Quality Assurance process is checked against a range of browsers and devices to make sure that the website looks good overall.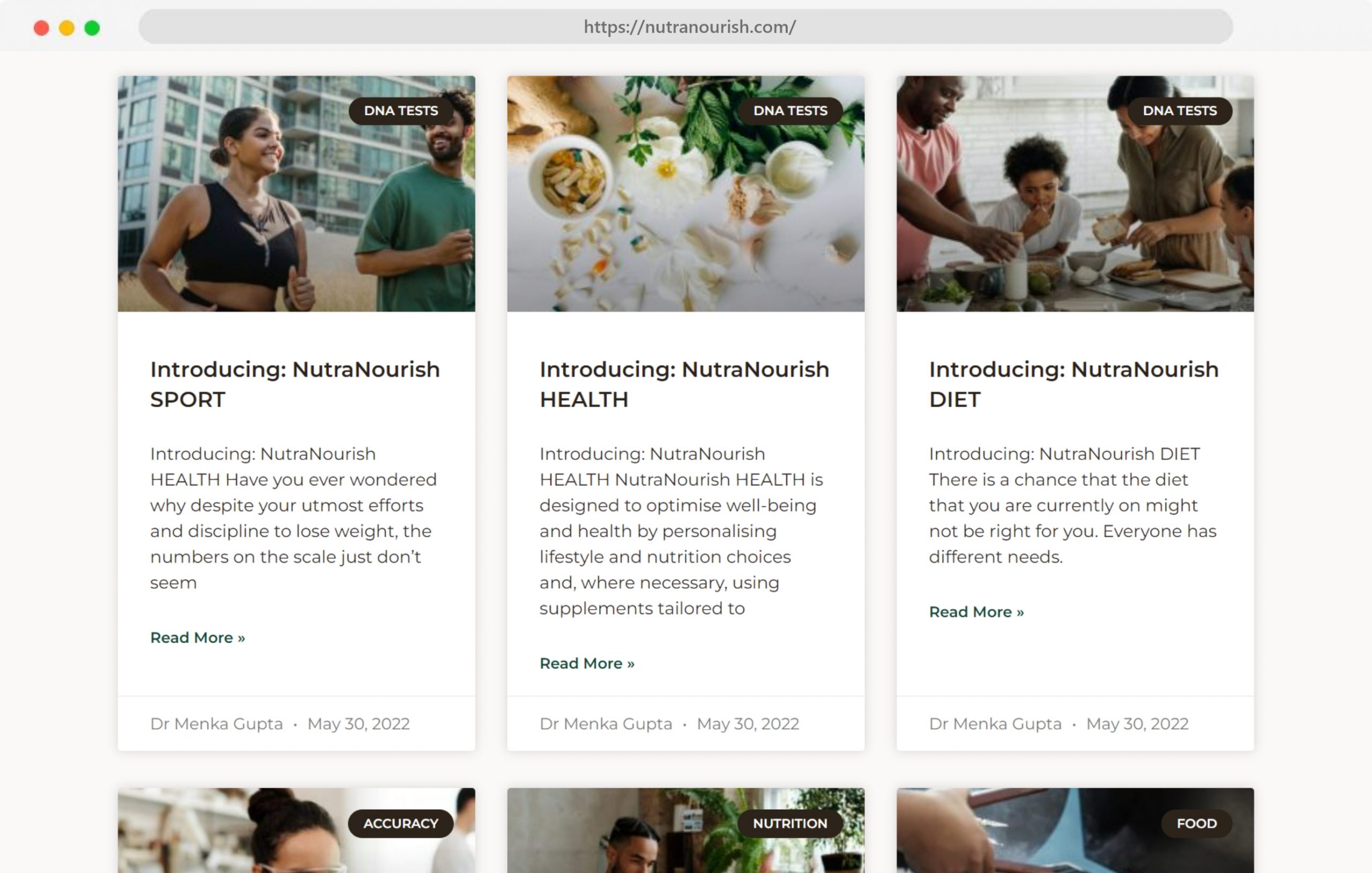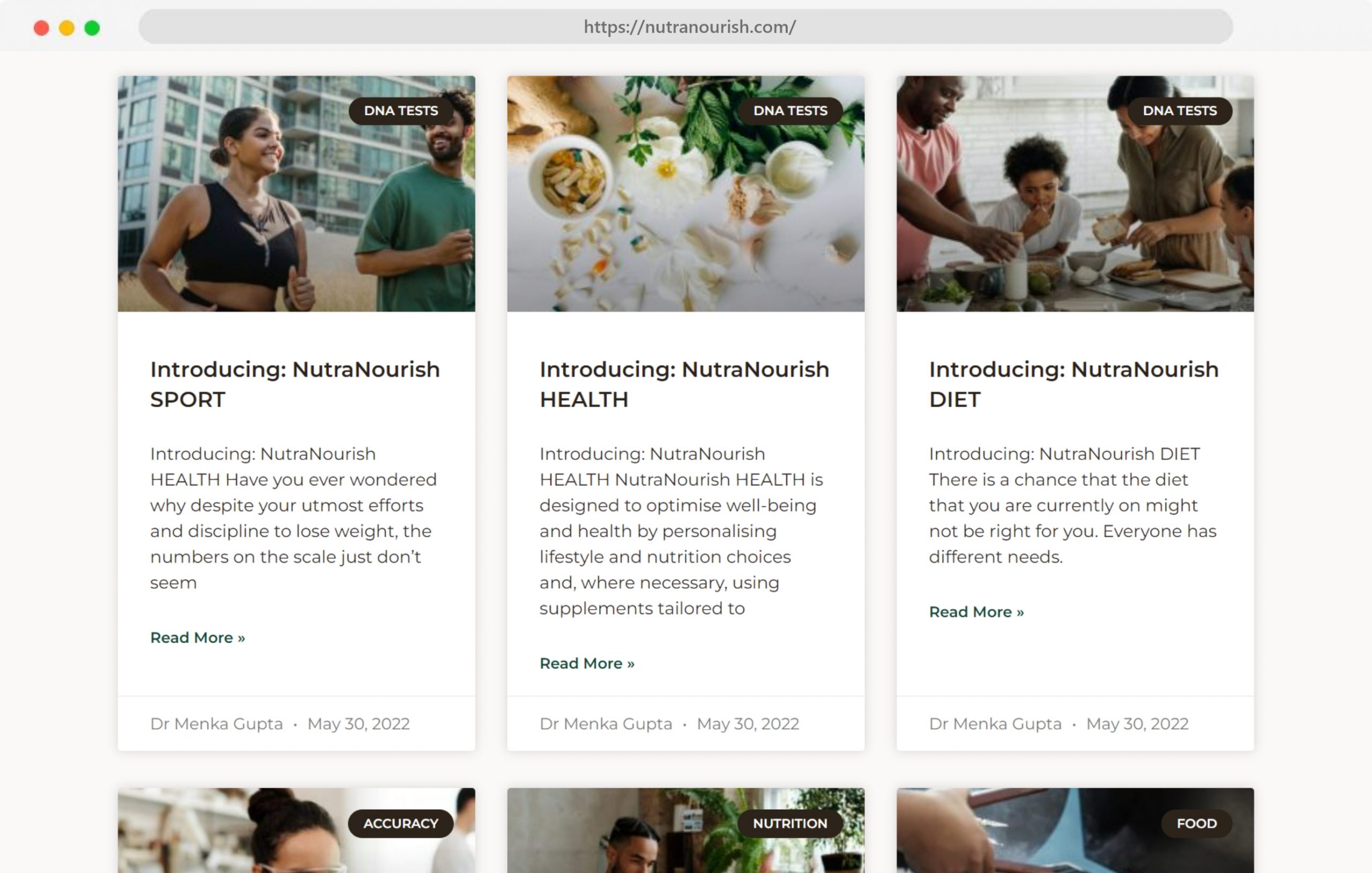 We're really into interactivity
Quizzes, animated elements, scrolling effects — we can do it all!