A CUSTOMISED WEB EXPERIENCE EXPLORING SWISS CUISINE
Wursthans is a casual dining restaurant here in Singapore, focusing on classic Swiss specialities and serving up traditional flavours with a modern twist.
We custom-tailored a website that will suit Wursthans' needs for a more immersive online experience for visitors who wish to dive into the world of Swiss cuisine.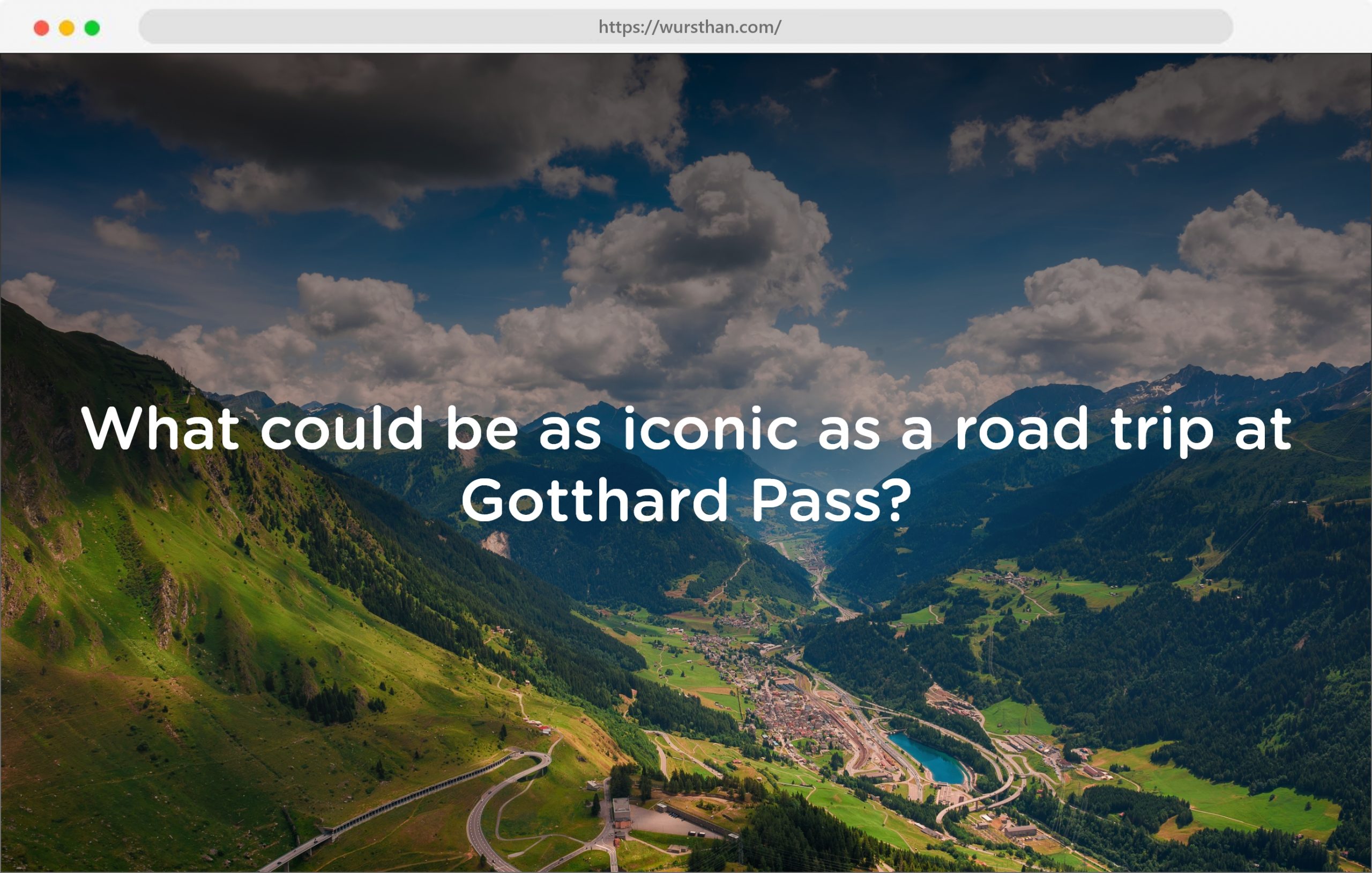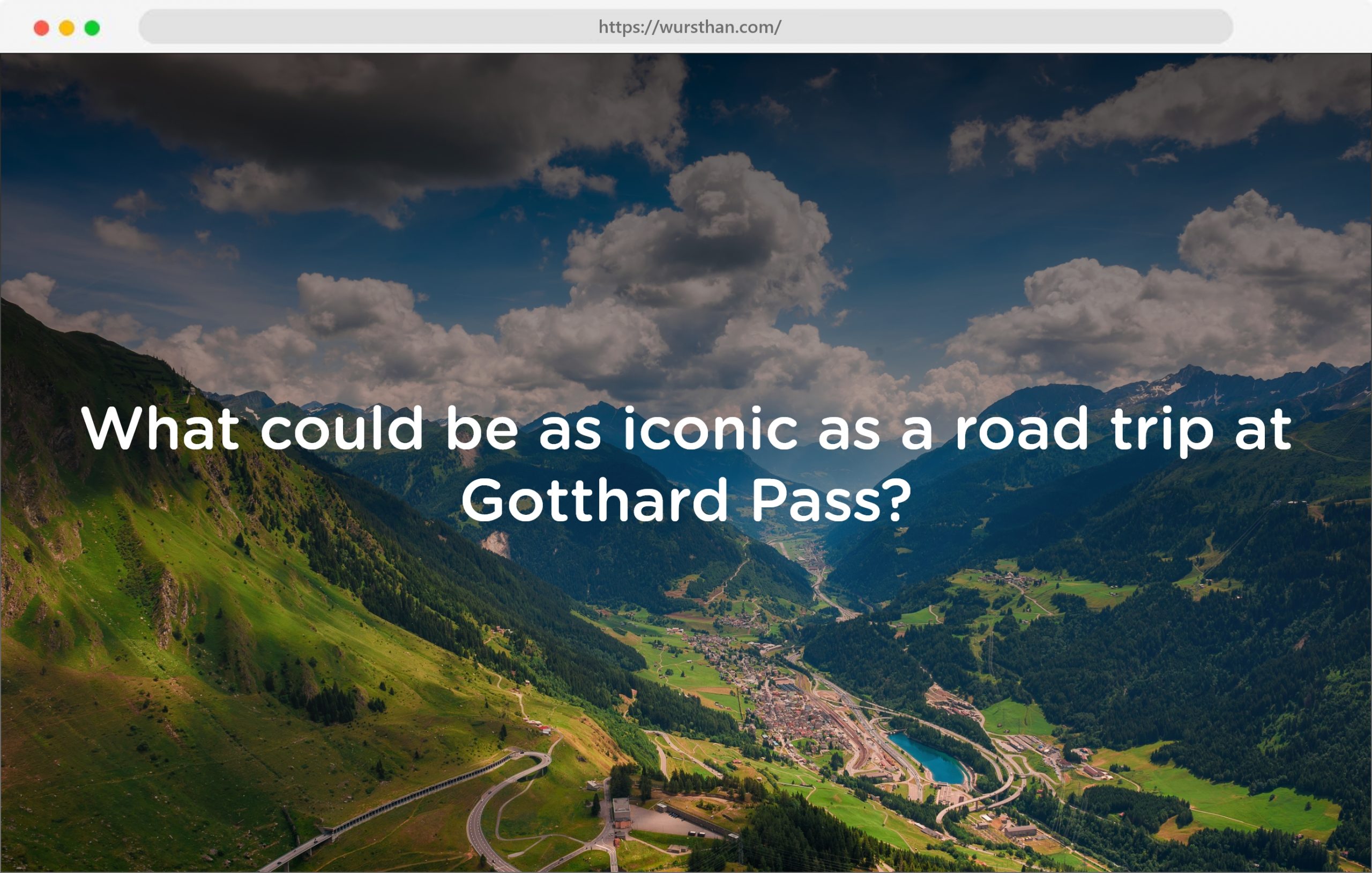 INTRODUCING CLASSIC SWISS SPECIALITIES WITH A CASUAL MODERN TWIST
Golden crispy rösti is one of Switzerland's iconic national dishes. Though we can't eat it here with the backdrop of the Swiss Alps, Wursthans brings authentic dishes that will feel like you are there. This starts at the landing page, which travels through the illustrative motif and opens up to one of the various Scandinavian sceneries, along with its accompanying Swiss dish, unique to each visitor.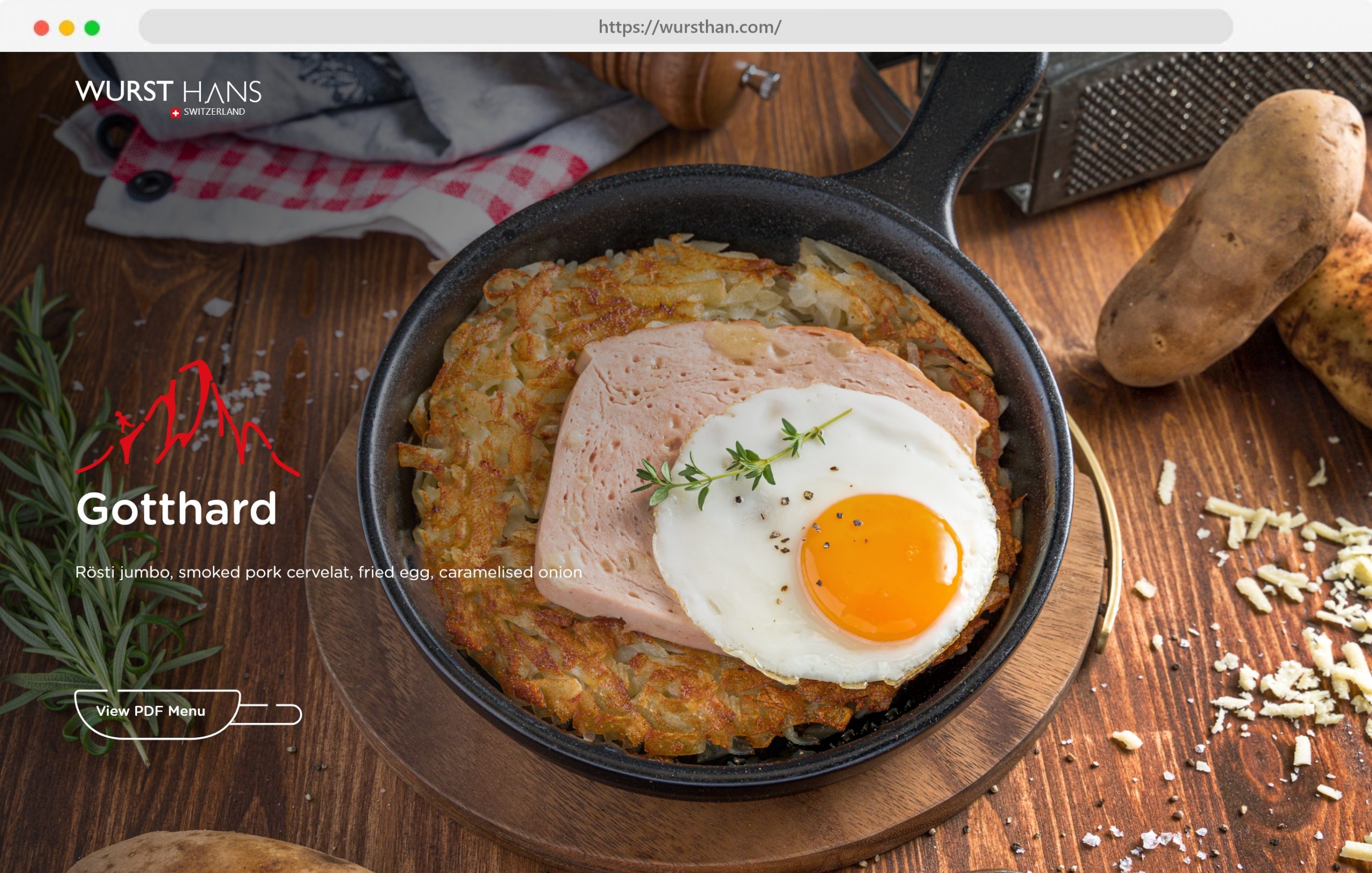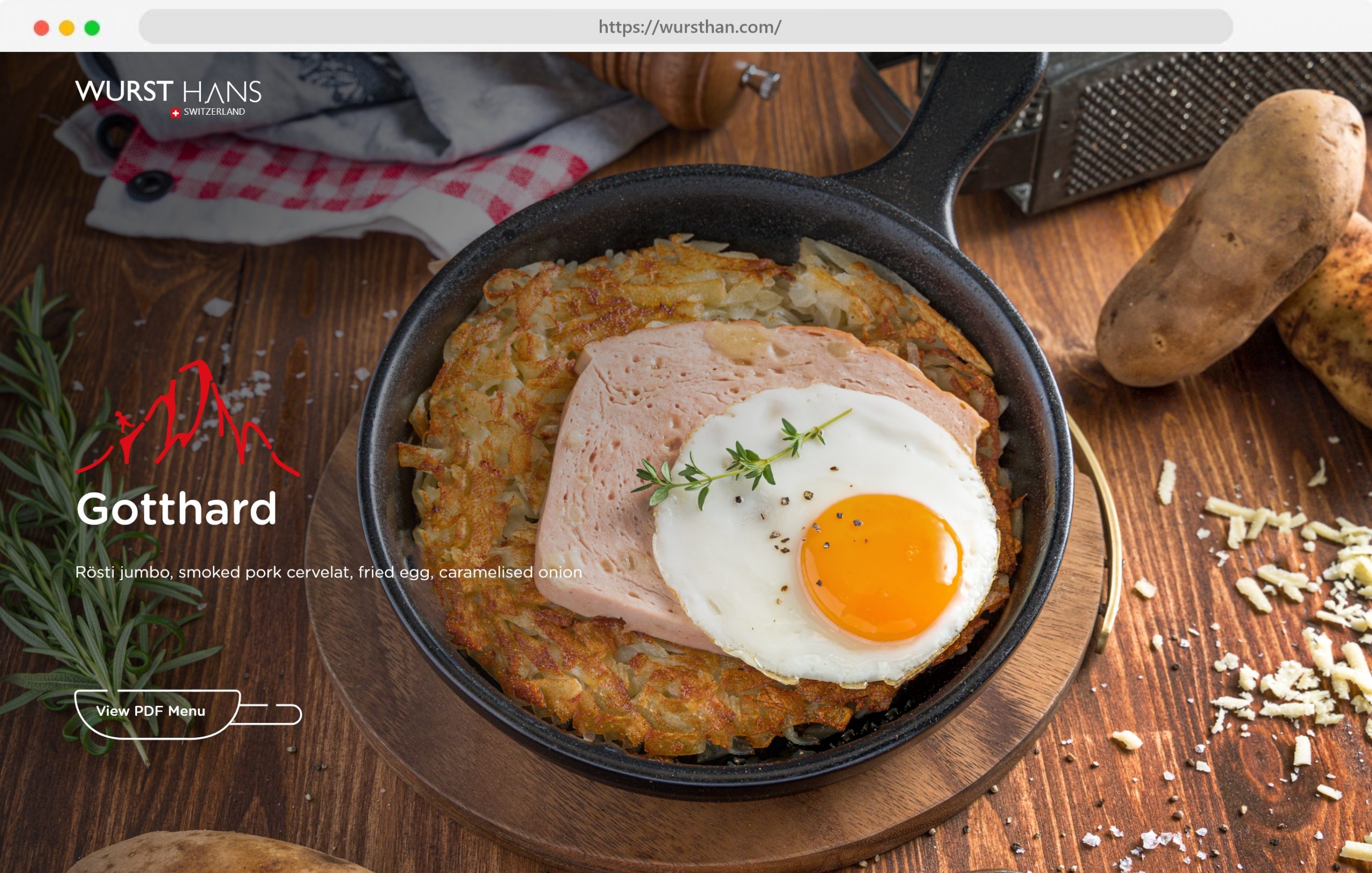 CUSTOM-MADE INTERACTIVE ELEMENTS BASED ON WURSTHANS' VISIONS
Creative design is our forte, but when a client knows what they want, we can get right on to the fun part, developing your vision. Wursthans envisioned an immersive exploration of their restaurant through parallax scrolling, animated icons, buttons and a customised map. And we made it all come to life.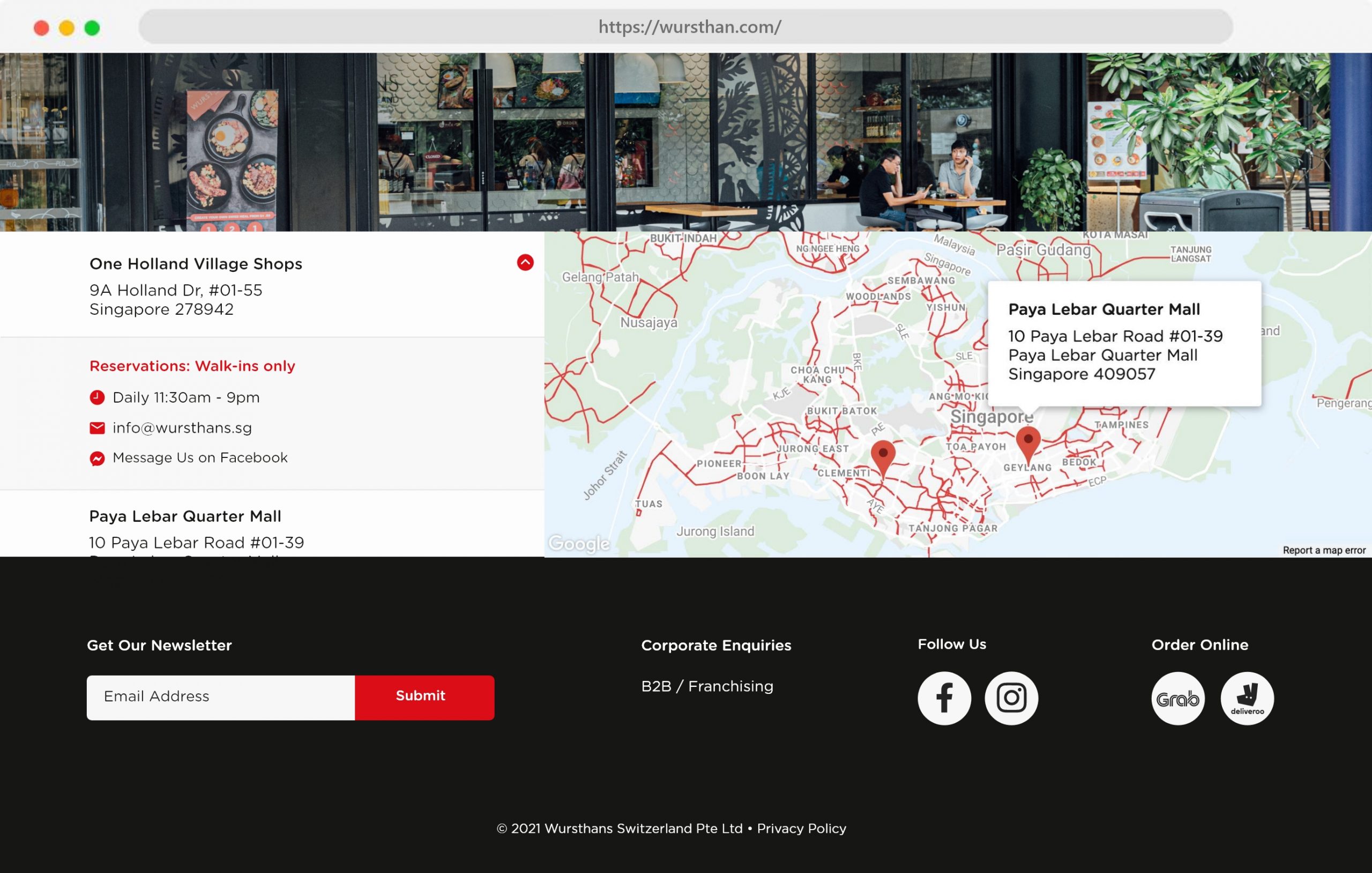 RIGOROUS QUALITY-ASSURANCE CHECKS PERFORMED FOR A FLUID WEB ANIMATION
Attentive eyes scour for bugs so that user interface and experience flow smoothly throughout their journey in our built sites. We make sure that every detail works well across a range of modern browsers and devices so that your vision is seen.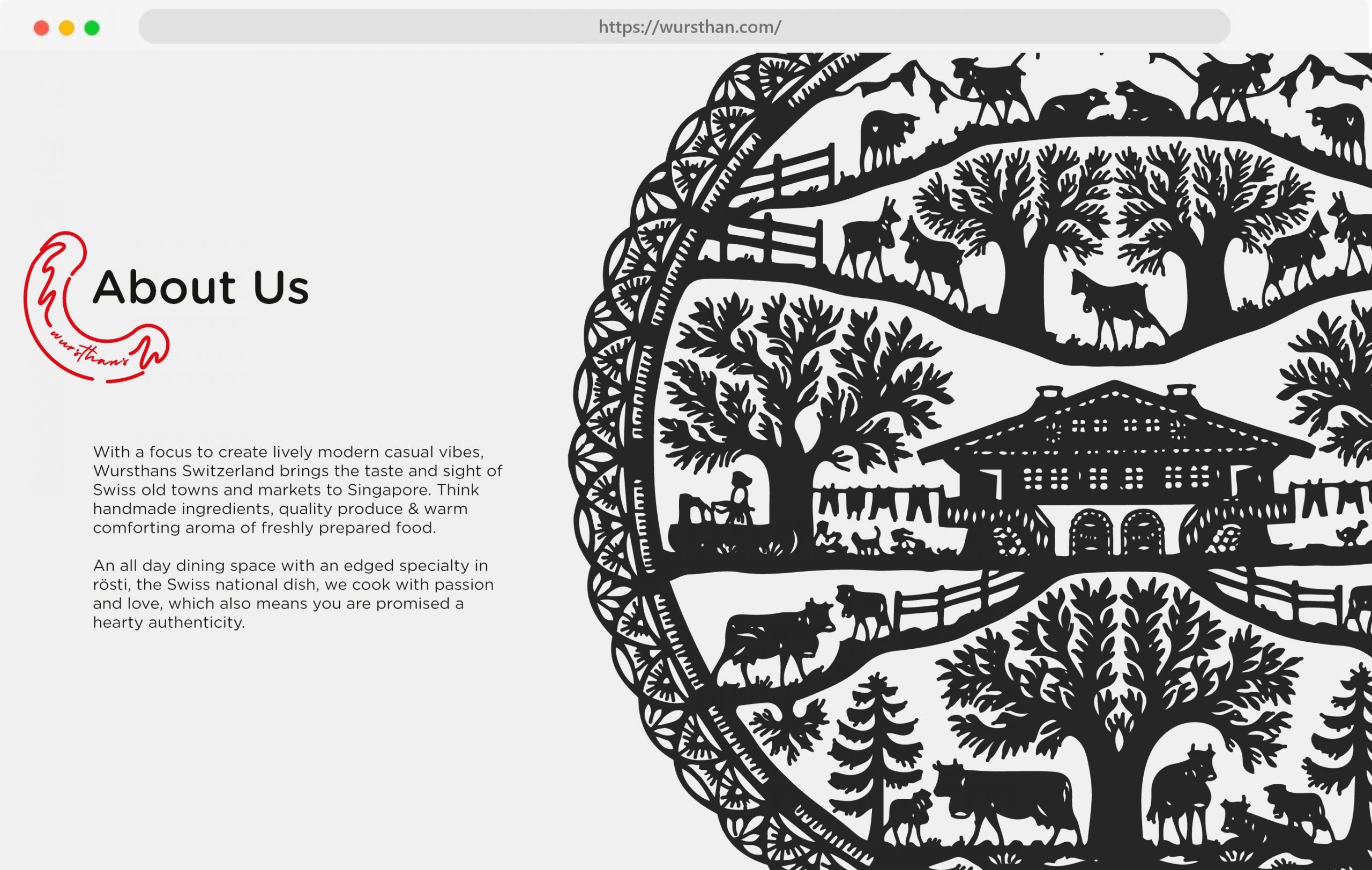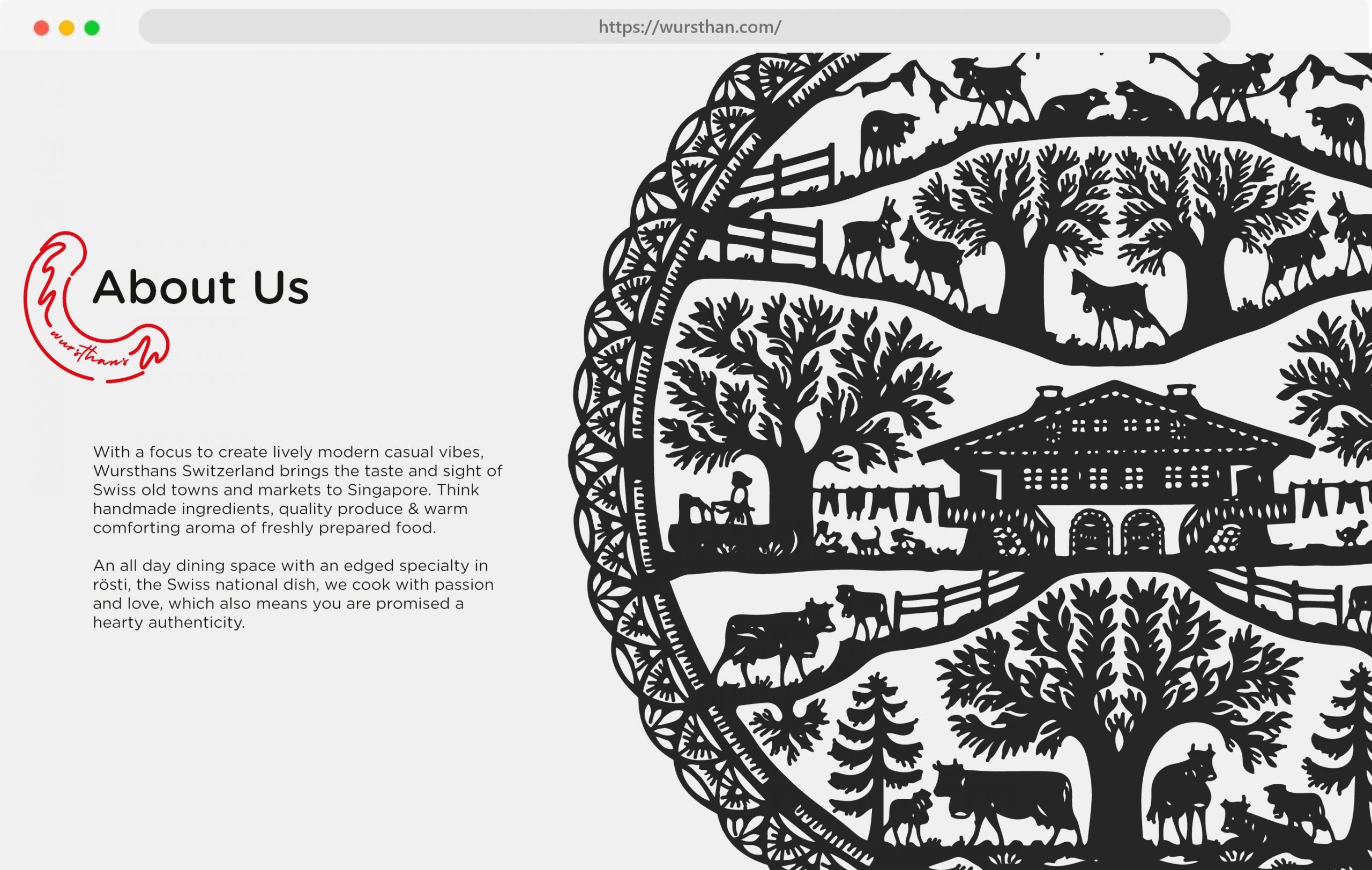 We're really into interactivity
Quizzes, animated elements, scrolling effects — we can do it all!